*****You can access the available kitten's page by clicking the menu bar above ⬆️ prior to calling as it may answer some of the questions you may have.  Thank you! *****
WELCOME TO KHLOE'S KITTENS CATTERY!  We are a private in home cat breeder located in Essex County New Jersey (20 minutes from New York City and 1.5 hours from Philadelphia, Pennsylvania).
My name is Jo Ann and I have been breeding Persian, Himalayan and Exotic kittens for many many years.  This is not a hobby or just a business to me.  It is my passion.  Breeding cats is something I have known I wanted to do all of my life. The kittens health and well being are my number one priority above anything else. All my parents are fully vaccinated, and are negative for felv/fiv/pkd, ringworm negative and flea-free.  We are a cageless in home cattery. Khloes Kittens is dedicated and focused on the health and well being of our cats and kittens, and the promotion of the Persian, Himalayan, Exotic shorthair and Exotic Longhair breeds. Our kittens are bred and raised in a loving home environment with very personal attention throughout, and we are devoted to placing them in forever homes where we will have confidence they will be loved, cared for and can thrive. The kittens are raised around my young children and a large german shepherd, so they are very well socialized and have amazingly friendly temperaments by the time they go to their forever homes.  At Khloes Kittens, we have  kittens for sale yet so much more. These kittens are our babies and are a part of our family until they go home to you. We are dedicated to nurturing healthy, happy, beautiful kittens, and preparing them to become a treasured member of your family.  All kittens pictured on our website are of our past kittens.  We do not touchup or photoshop any pictures of our kittens. (more information below)
The kittens cannot leave our cattery until they are completely weaned off their mom, eating both wet/dry food, drinking water, litter and scratching post trained, and are well socialized. (7-8 weeks old).  Every cat breeder has their own opinion on when kittens should be able to leave the cattery.  I personally feel if the baby is already on it's own in terms of eating, drinking, using the litter box, scratching post, and is well socialized it is better that the kitten bonds with the new family instead of us.  It is also nice that the new family gets to enjoy that phase of the kitten's life as well.  The kittens are sold as indoor pets only and come with a contract which states a health guarantee. Keep scrolling below for more information. 
Our Persian, Himalayan and Exotic kittens for sale come in an array of colors: Seal point, Blue point, Flame point, Cream point, Tortoiseshell point, Blue-Cream Point, various colored Lynx points, and also Chocolate point and Lilac points which are very rare and hard to come by. Prices start at $2500.  The pricing varies depending on type, coloring, rarity of the coat colors or color patterns, facial structure, eyes size/shape, ear placement etc. Due to very high demand we now offer a vip program. (we allow only one customer per litter to be the vip customer which they are called first before we call our other customers). Feelfree to call or text between the hours of 8am-9pm to get vip pricing or any other questions you may have that is not provided on our website. Anyone looking for a "cheaper" kitten may want to consider your local humane society or animal shelter. (keep scrolling)
You can click the menu tab(scroll up to the top of the page) then click the available kittens tab to see kittens for sale now or which type we are expecting and when.  You can also view pictures of our past kittens by going to the menu bar). Keep scrolling 😺
If you are ready to reserve your new family member you can email, or text me however I can not agree to the sale of any kitten unless I speak to the individual who the kitten will be residing with. (same person will drop off their $300 kitten deposit when the kitten is 3-4 weeks of age, sign the purchase agreement, and pickup up their kitten at 7-8 weeks of age and sign their kitten contract. In person deposits only.  Serious inquiries only please.  My telephone number is (201)398-6766 & my email is [email protected]  We are available for calls or texts between 8am-9pm. More information below…
We breed both the traditional doll-face (pointy) and flat-faced Persian and Himalayan kittens.  We also have exotics which their eyes are larger and rounder. All of our kittens have blue eyes only. (You can click the past kittens tab on the menu bar to see the types of kittens we have had in the past). More info below…
We NEVER Inbreed, line breed, NOR over breed, we do NOT stud out our males NOR do we allow outside males to mate with our females.  We are EXTREMELY opposed to kitten mills. As previously stated the health and well-being of all our Persian, Himalayan, and Exotic cats and kittens is our number one priority. Keep scrolling 😸
Prior to you getting your new furbaby we will help you get prepared beforehand by providing you an information sheet on which food to buy, what litter we use, scratching post, tips on how to make your home kitty friendly etc.  Some breeders charge an additional fee for your new kitten to be bathed prior to leaving their cattery. We do this free of charge. More information below…
We do personally deliver our babies to you for a fee(the fee depends on your location and we only deliver up to three hours away and based upon availability.  We do not ship by air etc as we personally feel it can traumatize a kitten and affect the kitten's personality. Keep scrolling…
Once a Khloes Kittens cat is placed in a home, that home becomes part of the Khloes Kittens extended family.  Khloes Kittens parents are encouraged and welcome to call us any time for simple advice or questions about their kitty.  More information below 😺
Advice and Guidance: While Khloes Kittens Cattery graciously provides information gleaned from public sources about the care of kittens/cats as a service to our customers, we are not providing a medical service.  (It is a pet owner's responsibility to contact a veterinarian for any medical issues). Keep scrolling..
For contact info:
We are happy to answer any inquiries on Persian , Himalayan and Exotic kittens and to also go over the process of purchasing one of our babies.  Feel free to e-mail me, Jo Ann at: [email protected] or call me at (201)398-6766 between 8am-9pm. Our Persian, Himalayan and Exotic kittens are very Sweet and Fluffy with a wonderful "purrrsonality" to match it! They are looking forward to meeting you and find their loving forever home.*More info below*
* Khloes Kittens is NOT a pet store or adoption agency.  We are not open to the general public to where people can just come walk in and look around. We are a private in home cat breeder.  I want to ensure the best homes for my babies therefore all kittens are sold solely at my discretion. I reserve the right of refusal to sell to anyone at any time for any reason.  We are devoted to placing our kittens only in responsible and loving homes.
Rude, aggressive and disrespectful people will NOT be considered!
*** I doNOT sell to pet shops or third-party buyer(s) for resale and we do NOT sell our kittens with breeding rights. We sell our kittens as pets ONLY. Our goal is to bring joy into our customer's lives and also have the kitten placed in a home to where we know they will be loved, cared for and have a wonderful life. More info below…
Declawing:Per our contract, our kittens/cats are NOT allowed to be declawed.  Besides being inhumane, it can set up a kitten or cat for undue stress which could lead to the deadly disease of FIP.   Keep scrolling…
Please note-we do not accept deposits until our kittens are at least three weeks old to ensure the kittens are healthy and thriving first.(kitten mortality rate differs from humans)
A kitten is a long term commitment, so please be sure you are ready, willing and able to care for your cat as all deposits are non-refundable.  (In the rare event that between the time a deposit is received and the time the kitten leaves we see there is an issue with your kitten then we will absolutely refund 100% of your deposit.  We provide you with a receipt for your deposit and a copy of your signed and dated Khloes Kittens terms and purchase agreement and you receive a receipt for your balance paid at pickup along with your kitten contract. (Our terms and purchase agreement and our kitten contract in its entirety is available upon request). Keep Scrolling 😺
Please be advised that it is your responsibility to know whether or not you or a family member in your household is allergic to cats or not, and if you are a renter and your landlord does not allow pets this is your responsibility to know beforehand. These are NOT valid reasons for a refund. If you are unsure we highly suggest that you or your family member be tested prior to securing a kitten with your non-refundable deposit or speak to your landlord first.     Keep scrolling….

*We provide you your kitten pickup date weeks in advance so you have an ample amount of time to make your vet appointment. My contract states you need to get your cat/kitten into the vet within 3 calendar days of your kitten pickup in order to be covered by the health guarantee. (Pickup day is considered day one. We suggest picking up early and have your vet appointment be that same day).  It is your responsibility as the new pet owner to get your kitten into the vet within that timeframe. There will be no exceptions to this rule. (our contract in its entirety is available upon request). In the event a kitten has a health issue most breeders don't give refunds but only allow you to get a replacement kitten. I personally do not agree with this. We believe that should be the customer's choice, so we would absolutely give a 100% full refund in the unlikely event within those 3 days your vet states there is a serious issue with your baby.
(if you scroll back up, click the menu bar and click the available kittens tab you can see what kittens are currently available or the type of kittens we are expecting in the near future. You can also view our past kittens from the menu bar as well)
*Boarding:  Buyer will be charged a boarding fee of $12.00 per day for each day that a kitten stays at Khloe's Kittens cattery beyond the date that the kitten is eligible to leave. (to be fair we give our customers a months notice in advance on the date the kitten can leave to go to it's forever home. Because we understand everyone has different schedules and things going on in their lives we give three days (usually fri evenings, Saturday or Sunday for pickups) beyond that is when we start charging a boarding fee. (You would need to check with us to see if boarding is available at that time). More information below…
*Khloe's Kittens has the express right to cancel a sale with a purchaser, if at any time prior to the kitten leaving the cattery, Khloes Kittens determines that the placement of a kitten with the purchaser will be harmful in any way to the kitten or Khloes Kittens.  All monies paid to Khloes Kittens towards the purchase price of the kitten, will be refunded to the purchaser if Khloes Kittens cancels this contract under this clause.
*We do not provide papers with our kittens as we are selling them as pets ONLY with NObreeding rights. (In liu of we do provide a legally binding contract stating the breed, coloring, date of birth, health guarantee, parent's information, etc)
**We ABSOLUTELY do NOT sell to current breeders or anyone that plans on breeding under ANY circumstances.  I take this very serious as breeding any animal comes with great responsibility.  Yes, this is a business, however all my parents are my pets first and treat all our kittens as if they were our very own up until the minute they are picked up or delivered to their new families. We put their health and safety above all as we love them dearly and we wouldn't know if other breeders or potential breeders would meet our standards in love and care we give all our animals.  If you are a breeder or potential breeder please do NOT inquire on purchasing one of our kittens.There will be NO EXCEPTIONS!!! If you give a deposit and we find out you are a breeder you will lose your deposit and not get a kitten. 
Please see our available kittens page for additional information and policies(click the menu bar on the top of the page then click the available kittens tab) Recently it has been brought to my attention that other breeders are telling customers that they are affiliated with Khloes Kittens to make a sale. This is absolutely false. We are NOT affiliated with any other breeder or gift card companies. All kitten sales are done directly through Khloe's Kittens.
(Please be advised my facebook link is not working at this time)
Jo Ann – owner of Khloes Kittens – new jersey cat breeder
Telephone# (201)398-6766  Our business hours are from 8am-9pm.  Thank you.
(reviews below)
BELOW ARE A FEW REVIEWS FROM SOME OF OUR CUSTOMERS WHICH YOU CAN FIND ON GOOGLE OR YELP: 
Khloes Kittens Cattery 
©️Khloe's Kittens/All rights reserved
Visit the available kitten's page off the menu bar at the top of this page to see our kittens for sale
Sours: https://khloeskittens.com/
Himalayan kittens for sale near you
How to find Himalayan kittens for sale?
Pets4You recommends that you buy Himalayan kittens from Reputable Breeders who take pride in the health, genetic background, and purity of the lineage of the kitten you purchase. They will educate you and be available for future questions and assistance for the life of your pet. 
Please avoid Kitty Mills and Pet Stores!
Many register their breeds with some of the most recognized cat registries and exclusive clubs such as Cat Fanciers Association (CFA); Fédération Internationale Féline (FIFe); The International Cat Association (TICA); American Cat Fanciers Association (ACFA), and others. Be sure to contact the breeders on this website for complete, reliable information.
Pets4You has verified the Himalayan catteries and breeders you find listed here. You will find that the best breeders will provide a guarantee with their cats. They practice ethical breeding and perform all necessary early life veterinary care of their kittens. They also want to ensure that their cats are going to good homes. This information is available on the breeder's website within Pets4You.
It's often recommended that Himalayan kittens stay with their mothers until they are at least 12 weeks old. While waiting until this age is important for a kitten's behavioral and social development, kittens sometimes can be separated from their mothers at an earlier age. As an average, breeders and/or catteries will offer kittens for sale at about 3 months old.
Every breed has different requirements, whether the space they must have or the care they need. If you are not certain yet, check out our essential Himalayan info to find out everything about the Himalayan.
Disclaimer
It is the duty of every person that is considering buying a kitten or a cat to confirm all the information provided to them by the breeder is accurate. Pets4You makes no warranties, expressed or implied, as to the condition of any cats offered for sale, the standards or practices of any breeder, the quality of their felines, or the accuracy of any information contained within our site. Pets4You does not endorse, recommend, or guarantee a particular cattery, breeder, or cats listed on the Pets4You website.
Please browse through our cat breeder directory with complete breeder profiles and current kittens for sale to find your dream cat.
Sours: https://www.pets4you.com/cats/himalayan-breeders
Home ==> Breeds ==> Himalayan ==> Cat Breeders
Deluxe listings are in order of their start date to reward loyalty – especially those that have been with us for many years! If you are looking for a specific deluxe listing, click the name below to jump directly to that deluxe listing. Please look below the deluxe listings for our free listings in alphabetical order.
[CatzR4me Persian, Himalayan & Exotic] [FriendlyKittens] [Lionzden Cattery] [Rocky Mountain Persians, Himalayans & Exotics] [Vannies Paws Cattery] [Windysweptt Cattery]
CatzR4me Persian, Himalayan & Exotic
South Carolina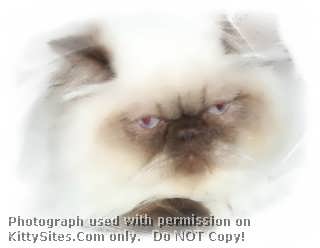 At CatzR4me, our Cats are King (or Queen)!
Our kittens are handled and kissed everyday to ensure them to be loving & well-adjusted. CH & GC bloodlines such as Pussini, Magic Sunrise, Lion House & Grandaries adorn our kitten's pedigrees.
Although we specialize in Chocolate and Lilac (solid and pointed), we have several colors to choose from.
PKD1 negative (via DNA) cattery
Feel free to call 803-414-1607 before 7 PM
Feel free to e-mail me regarding availability and upcoming litters.

Email is checked hourly during the week and daily on weekends.
E-mail: catzr4me@aol.com
Website: http://www.catzr4me.com

[Deluxe Listing Started 5/5/2005] [Deluxe Listing Updated 9/21/2021]

Lionzden Cattery
Massachusetts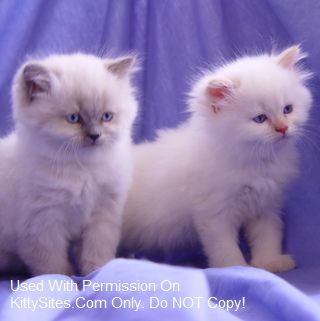 GORGEOUS PERSIAN/HIMALAYAN FLUFFBALL
LOVEBUGS ..Beautiful Coat & Blue Lapis Eye Color…Lionzden Cattery is a CFA Registered Cageless Cattery Specializing in Healthy Dollfaced Purr babies; We include Vet check, 1st – 2'nd baby vaccines, plus 1 Intranasal vaccine,3 dewormings, health record, genetic health guarantee, & fecal check. Our babies are socialized in a private loving setting, just waiting for their forever home. DNA PKD tested NEG as well as, FIV FeLV Negative. Plus, Ringworm free. Additionally, All Kittens are Micro-chipped before leaving Cattery.
Call Sandra @ 781.286.0952 or 617.605.0595
E-mail: Sandra@Lionzdencattery.com
Website: http://wip.lionzdencattery.com/

[Deluxe Listing Started 8/17/2009] [Deluxe Listing Updated 1/31/2021]

Vannies Paws Cattery
Wisconsin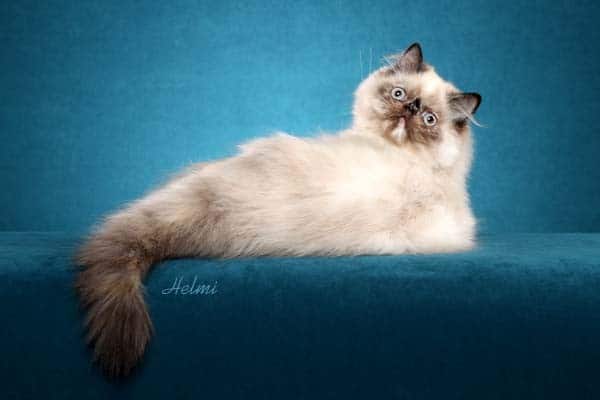 Vannies Paws is a CFA/TICA registered show cattery located in SE Wisconsin. Breeding for CFA/TICA standard of the breed. PKD/DNA and FIV/FELV tested negative. All our cats and kittens are fully socialized in a loving non caged home. They come with two sets of vaccinations, licensed vet exam, and wormed twice. They are sold with a written health contract and a one year genetic guarantee. Our kittens leave home no sooner than 12 weeks.
E-mail: vanniespaws1@yahoo.com
Website: http://vanniespawspersians.com

[Deluxe Listing Started 5/10/2012] [Deluxe Listing Updated 9/21/2021]

Get A Deluxe Listing!
Upgrade your free listing for only $30/year.
For more information or to sign up, visit our Get Listed page.
br>
*To get a box around your free listing, become a Link Partner!
br> br>
3HEARTS Exotics and Persians – We raise beautiful exotics & persians. Come find your dream kitten! (Texas)
3Hearts Persians & Exotics – Raising your dream kitty! We are a CFA registered cattery specializing in color points and bicolors. (Texas) br> ** See Deluxe Listing Above **
A Love4paws (California)
Ahmischi Persians & Himalayans – Persians in most colors – bi-colors, solids, tabbies, & himalayans, including whites. CFA Reg. (New York)
AISALIN cattery – Small home cattery specializing in persian and exotic of the chocolate and lilac colors. All kittens come with CFA and FIFe registration. (Russia)
Alfenloch Himalayan-Persians – Gorgeous chocolates, lilacs, lynx and traditional colors, top champion bloodlines, CFA/CCA Reg'd (Ontario)
Allevato Himalayan~Persian Color Points – Allevato Himalayan~Persian Color Points CH Sired CFA Kittens Available (PKD & Feline Leukemia Neg) (Georgia)
Beljapur Cattery – Persian and Himalayan cattery (Texas) br> ** See Deluxe Listing Above **
BellaLuna Persians – BellaLuna Persians is a CFA registered in-home cattery in NE Texas. PKD/DNA and FeLV/FIP negative. (Texas)
Bellespurr (Texas)
Bizzy Kitty Cattery – Home raised Himalayan and persian kittens and stud service. State Lic # 1548 (Maine)
Bluepoppy Himalayans (Pennsylvania)
Boutique Kittens – Our Persian & Himalayan kittens for sale are an exquisite representation of their breed. (Colorado)
Bradpurr Cattery – I have a small cattery in Tn where I have been breeding and showing cats for over 25yrs. (Tennessee)
BreezyBrook Cattery (New Jersey)
Brontti Persians – We are a small CFA registered hobby breeder. PKD Free lines (Maine)
Carolinakatz Cattery – Breeder of quality CFA registered Himalayan & Persian Kittens (North Carolina)
Casa Morales Cattery – Casa Morales cattery specializes in flat-faced Persians and adorable Himalayans with a few doll face (Michigan)
Cathyskats – Long-haired exotics Persians and Himalayan's (Pennsylvania)
Catley Crue Cattery Himalayans & Persians – Catley Crue is a breeder of quality Himalayans and Persians located in South Dakota (South Dakota)
CatzR4me Persian, Himalayan & Exotic – Catzr4me Persian, Himalayan & Exotic – with locations in South Carolina & Florida (South Carolina) br> ** See Deluxe Listing Above **
Cherishabuls Himalayans – Cherishabuls is a small CFA registered cattery in NW suburban Chicago breeding to the CFA standard and for the current himalayan of today. (Illinois)
Coastal Kitties – Himalayan Kittens – We pride ourselves in breeding on health, beauty, and loving dispositions.:) (Virginia)
Comical-Catz – Specializing in chocolate bicolor Persians & exotic short hair. (Tennessee)
Cretecats(Olvia Himmies) – Small himalayan cattery, healthy affectionate cats,Champion blood lines-PKD, FeLV & FIV Neg.(Greece) (Greece)
Devine Paws Cattery – CFA & TICA Registered Cattery of top show quality Siberians and Himalayans/Persians (Manitoba)
Diamondsun – ragdolls, kittens, maeles , females, available, (Prince Edward Island)
Donegal Cattery – CFA registered Bicolors, Solids, Tabbies, & Himalayans; Chocolate & Lilac carriers for breeding. (North Carolina)
Dreamz – Himalayan and Persian cattery, that specialize in the rare color range, such as Chocolate Tabbies, and Chocolate Lynx points. (Ontario)
East Coast Persians and Himalayans – Mother-son cattery located just minutes from Boston (Massachusetts)
Eden Secret – I am an Artist fashion designer. I work at home most of the time. Showing my Babies is my biggest joy and I do it as a hobby. (Florida)
Elite Kitten – We have assembled a high quality and special breeding program for Himalayans. (Illinois)
Felinart Himalayan Persians – PKD-negative cattery. CFA and TICA registered. Regional Winner lines. (California)
Fluffy Farm Cattery – Beautiful Himalayan kittens available with bright blue eyes. Please contact Issie +15129094807 (Texas)
FriendlyKittens – Himalayan Kittens, hand raised all shots, CFA vet health certificate provided (Virginia) br> ** See Deluxe Listing Above **
Furry Dream – Persian, Himalayan, Chinchilla Kittens for Sale. (New York)
Gems of the South Persians & Himalayans (Florida)
Grimper Himalayans & Persas – criadero familiar de gatos persas, exoticos e himalayas con pedigri. Fotos, articulos gatitos (Argentina)
Harvest Hill Himalayans and Persians – Beautiful and sweet Himalayan & Persian kittens, family raised, CFA registered. PKD negative. (Kansas)
Heart'nsoul Persians & Himalayans – Heart'nsoul is a small CCA and CFA registered hobby cattery located just outside of Tillsonburg, ON Canada. (Ontario)
Hirscheez' – Hirscheez' Himalayans sweet open expressions, with beautiful deep blue eye colors.and personality plus. (South Carolina)
Hollywood Persian Kittens – Beautiful, CFA Champion Persian & Himalayan Kittens raised with love (California)
Ivy Cat – We are CFA registered cattery. Our lines are DNA/PKD negative, we offer beautiful, healthy kittens. (Indiana)
KaristaKats Cattery – KaristaKats is a CFA Cattery of Excellence breeding beautiful doll face Himalayans with no cages. (New Jersey)
Karkens Cattery – Beautiful doll face Himalayan & Persian kittens available, most colors , CFA Registered (Pennsylvania)
katsation.com – Raising healthy, happy, well socialized, and sweet dispositioned kittens according to CFA breed standards is my priority. (Illinois)
Katzjax Himalayans – Breeding for beauty and balance. (Iowa)
Kernel Persians – CFA registered.Various colors and patterns. Located near Beaumont, TX (Texas)
Khloe's Kittens – The kittens health & well being are my number one priority above anything else (New Jersey)
Khloes Persian and Himalayan kittens (New Jersey)
KingdomKatz Persians and Himalayans – Small CFA Registered DNA PKD tested, FIV, FELV Negative Show Cattery whose primary focus is on raising Happy, Healthy, Quality Kittens (Illinois)
Kitty Cature Cattery – A small, ethical, and CFA registered breeder of beautiful Persian kittens located in McKinney, TX. (Texas)
Korie's Kitties – CFA Reg. Guaranteed Healty – Socialized -Doll Face HIMALAYAN and PERSIAN Kittens For Sale. (Pennsylvania)
La Yen Cattery – Breeder of Persians in all colours as well as Himalayans. (South Africa)
Lela Persian and Exotic shorthair – PKD negative closed cattery .We have Persian Himalayan and Exotic shorthair raised and pampered (Washington) br> ** See Deluxe Listing Above **
Lionzden Cattery – Lionzden Cattery- Lapis Blue Eyed Himalayans Specializing in Chocolate & Flames CFA Reg (Massachusetts) br> ** See Deluxe Listing Above **
Lionzden Cattery – CFA Reg small cageless cattery breeding Himmys,Smokes, Chocolates, Flames, with Champion lines. (Florida)
Liz top cat – Top quality Persian and Himalayan kittens, Home raised in nice clean environment, well socialized, (Florida)
Luxury Doll Face Persian Kittens – Offering three decades of knowledgeable expertise in the elite Baby Doll Face Persian Kitten industry. While many of our kitties have worked their way (Missouri)
Miniature Persian Kittens for Sale – Specializing in heart-warming Teacup Persian & Himalayan kittens (Missouri)
Misipiqncatz of Brandon, MS – We have persian kittens available from time to time! Check our website for great deals! (Mississippi)
Missionhill Persians & Exotics – Silver, Chinchilla & Silver Tabby Persians & Exotics with outstanding temperaments (British Columbia)
Mount Vista Persians – Persian and Himalayan babies in Arkansas (Arkansas)
My Bluestars – Purebred and healthy CFA registered Persian kittens with variety of colors. Vaccinated and tested. (Florida)
Mysticalkatz – CFA registered Persians and Himalayans PKD ,DNA negative raised in our home Flat faces (Maine)
Nashanna Cattery – Breeding British Shorthair & Selkirk Rex (Australia)
Old Castle Persians and Himalayans – Gorgeous & lovable quality Persians & Himalayans,rainbow of colors, felv,fiv pkd neg. Very clean!!! (Massachusetts)
Our Favorite Things Cattery – Raising Napoleon and Munchkin Kittens underfoot with lots of love and attention! (Louisiana)
Pure Royalty Persians – Home of the most angelic and precious Chinchilla Silvers, Shaded Silvers and Himalayan's you will ever lay your eyes upon. (Ohio)
Purr-D-Pawz – Specializing in Persian Himalayans, PKD and FeLV/FIV free home-raised and loved furbabies. (Alabama)
Purrfect Kitties – Beautiful CFA Persians and Himalayans (Pennsylvania)
Purrstar Himalayans – Adorable Himalayan kittens for sale some older cats for adoption on occasion (South Carolina)
Raggamops Himalayans – Small Cfa/Tica Show Cattery devoted to Excellence! Luxurious, beautiful, and healthy Himalayan kittens bred for show or for loving pets. (Texas)
Saintbellapersians – Beautiful kittens and very friendly. Check out my page for my information (Wisconsin)
Serafinaz Persians – Breeding for health, type and temperment. All PKD tested, and FELV-FIV negative. Raised lovingly underfoot. Pet, breeder, (New Jersey)
Shizari Himalayan Kittens – Doll-face Himalayans 8 wks old 9/25/20. Health certificates, microchips, weaned, socialized, litter trained (Florida)
Shore Kittens Cattery – We are a small family owned Cattery raising healthy Persian and Himalayans at the beautiful Jersey Shore (New Jersey)
Starseekers Himalayan Kittens – Blue-Eyed White/BEW & Point colors: lilac, lilaccream, blue, bluecream, cream (Massachusetts)
Sullivanblu Cattery (Texas) br> ** See Deluxe Listing Above **
The Purrfect Cattery – Cute Furry-Purry Himalayan Kittens! (Virginia)
Thundapurr Cattery – CFA/TICA registered. Breeding for type & personality. DNA negative for PKD. (Wisconsin)
Tigris Amigo – Cattery of the Persian and Exotic shorthair cats "TIGRIS AMIGO" is registered in CFA 204616. (Russia)
Tranquility-Himalayans – Producing beautiful, lovable CFA registered kittens. Feleuk, FIV, PKD neg. Champion and Grand Champion lines. (Florida)
Valley Himalayans – CCA Registered ,DNA PKD and FeLV/FIV negative /Specializing in pointed and blue eyed whites (British Columbia)
Vannies Paws Cattery – Vannies Paws Persians, Himalayans and Exotic Shorthair (Wisconsin) br> ** See Deluxe Listing Above **
Victorian Gardens Cattery – We are a CFA registered cattery specializing in PKD negative Himalayan & Persian kittens. HCM Scanned. Specializing in Chocolates (North Carolina)
Whispurrpaws Persians & Himalayans – Specializing in bi-colors, calicos, vans, chocolates, lilacs & bi-color Himalayans- DNA PKD Negative (Illinois)
Wimaria's Himalayans, Persians and Exotics – Wimaria's is a small Himalayan cattery in Germany, special Exotic-points with deep blue eyes. (Germany)
Windysweptt Cattery – Stunning, top quality, napoleons and himalayans. Tested disease free and 1 year health guarantee. (Texas) br> ** See Deluxe Listing Above **
Sours: https://kittysites.com/breed/himalayan/breeder/
Cats 101: Himalayan
At A Glance
Size:
7-14 lbs (3.1 - 6.3 kg)
Grooming Needs:
High. Needs regular grooming to keep luxurious coat from matting.
Activity Level:
Low to moderate
Social Needs:
Loves interaction
Associations:
Himalayans are accepted in all USA/Canadian cat registries. In most associations, it is considered a color division of the Persianrather than a separate breed.
About The HimalayanHimalayans have the stocky body type, long hair, and placid temperament of the Persian, with the colorpointed patterns and colors of the Siamese. They have relatively flat faces and large round, blue eyes. Regular eye wiping helps keep the eye tracks free of staining. They also require regular grooming up to several times a week to keep their extravagant coats in good condition. Fortunately, Himalayans trained from early kittenhood to accept regular grooming can come to enjoy it and view it is their special attention time.
Docile doesn't mean inactive -- Himalayans love to play with their human family and other pets. They are often very curious about what you're doing and want to offer their help and supervision.
Sours: https://www.breedlist.com/himalayan-breeders.html
Breeder himalayan
Breeder's Listing
Would you like to be listed here? If you are a current member of the AHC, please fill out our listing form.
If you're already listed, but need to correct some information, please fill out our correction form.
Like to link to our page? There are several banners you can choose from on our links page.
** New **
Our breeder's listing is now searchable in several different ways!
You can choose to look for a breeder by location, by name, or by cattery name.
Search by location:
Make a selection from one of the following drop-down boxes:
| | |
| --- | --- |
| United States: | |
| Canadian Provinces: | |
| All other countries: | |
Search by breeder's name:
Click on the letter for the breeder's last name below:
A :: B :: C :: D :: E :: F :: G :: H :: I :: J :: K :: L :: M :: N
O :: P :: Q :: R :: S :: T :: U :: V :: W :: X :: Y :: Z
Search by cattery name:
Click on the letter for the cattery name below:
A :: B :: C :: D :: E :: F :: G :: H :: I :: J :: K :: L :: M :: N
O :: P :: Q :: R :: S :: T :: U :: V :: W :: X :: Y :: Z
Caveat emptor - let the buyer beware:
This breeder's listing is merely offered as a service to our club members. We are not able to make any guarantees about the breeders listed here, or your interactions with them. It is your responsibility as a prospective purchaser to do your own research about Himalayan/Persian cats, and working with responsible breeders.
Sours: https://www.himalayan.org/breeder-listing.php
Our Persian and Himalayan Kittens Discover \
Welcome to our Available Himalayan Page!
About Himalayans
Himalayans, also known as Himmies, is one of two coat colors that display those gorgeous twinkling blue eyes!
Additionally, they are known for having a gentle, calm and sweet-tempered personality, but they possess a playful side as well. Along with that, they love playing fetch!
Himalayans are one of the most recognizable felines in the world!
---
Status Definitions 
Currently Available – Available
Sale Pending – We are speaking to someone about the purchase of that kitten, but no money has been placed.  (Kittens remain available for purchase until an actual deposit is placed – verbal promises do not hold kittens.)
Reserved – The kitten has a 48-hour holding deposit placed on he or she. 
Sold – The kitten is paid in full and no longer available.
Prices are subject to change without notice, the only way to lock in the current price is by placing a deposit. 
---
Note to future potential customers,
Kids grow up so fast, and you don't want to miss a thing, it's very hard to juggle work and a family, as many of you working families know. While we are incredibly grateful for the tremendous success we have had over the past three decades; we hope our customers understand that it is now time for us to step back and take a little more time to focus on the family before the kids are grown.
Therefore, we are phasing out some of the colors that we have worked with in the past, so if you see a particular kitten that captures your heart, we would like you to know we may no longer be working with those specific colors in the future.
We are not saying we will not ever see those colors again since our cats carry a rainbow of color genes at this point, it's just we will not be striving to produce specific colors due to lack of requests for them. The color patterns we are phasing out are Himalayans, bicolors, and exotic shorthairs. We will also be working with a minimal amount of the little Rug Hug Huggers.
Our primary colors will now be silver, gold, white, and chocolate.
Thank you for your understanding and patronage throughout the years.
Doll Face Persian Kittens
---
(Click on any picture to find out more about that particular kitten)
Sweetpea
Sweet Pea – Sold This beautiful little kitten is spoken, for now, click the button below to see our current available kittens. Color: Cream Lynx Point with White Socks Breed Type: Himalayan Take comfort in knowing absolutely no cat breeder on the Internet provides more pictures & videos of each individual available kitten than we […]
Sours: https://dollfacepersiankittens.com/himalayan/
Now discussing:
.
243
244
245
246
247