Samsung returns to Wear OS with the Galaxy Watch 4
Samsung's watches have long been something of an anomaly. While the company embraced Wear OS (then Android Wear) in its earliest days with the massive Gear Live, the company quickly shifted to Tizen, an open-source operating system largely used by Samsung for wearables and smart TVs.
That's no doubt been a kind of bugbear for Google, which has long struggled to crack a significant portion of the smartwatch market. Samsung, meanwhile, has had its share of success with its products while doing its own thing. But there's always more market share to be grabbed.
Third-party apps have long been an issue for basically every smartwatch maker but Apple (it's the main reason Fitbit bought Pebble, if you'll recall), and clearly Samsung saw the opportunity in reigniting its partnership with Google. The deal — first mentioned at I/O and discussed more recently at MWC — is now seeing the light of day on the brand new Galaxy Watch 4 and Galaxy Watch 4 Classic.
Image Credits: Brian Heater
The companies refer to it as "the new Wear OS Powered by Samsung." What that means, practically, is that Wear OS serves as the code base. Design and other elements of Tizen exist in here, but for all practical intents and purposes, it's a custom built version of Google's wearable operating system, which Samsung helped build out.
The company will stress that latter bit as an important bit of clarification — that it didn't just slap a new coat of paint on the OS here. The company's One UI Watch sits atop all of that, in a bid to create a unified user experience across Samsung's mobile devices and wearable line.
Per a release:
Galaxy Watch 4 Series is also the first generation of smartwatches to feature Wear OS Powered by Samsung — a new platform that elevates every aspect of the smartwatch experience. Built by Samsung and Google, this cutting-edge platform lets you tap into an expansive ecosystem right from your wrist — with popular Google apps like Google Maps, and beloved Galaxy services, like Samsung Pay, SmartThings and Bixby. The new platform also includes support for leading third-party apps, like Adidas Running, Calm, Strava and Spotify.
In a blog post this morning, Google breaks down its end of the partnership thusly,
We're taking what we've learned from Wear OS and Tizen to jointly build what smartwatch users need. Compared to previous Wear OS smartwatches, the Galaxy Watch4 features a 2.5x shorter set up experience, up to 40 hours of battery life, optimized performance with app launch times 30 percent faster than before and access to a huge ecosystem of apps and services.

And there are more ways to get more done from your wrist with Wear OS. We're introducing more capabilities and a fresh new look based on Material You design language for Google Maps, Messages by Google and Google Pay apps as well as launching a YouTube Music app. There are also new apps and Tiles coming to Wear OS for quicker access to your favorites.
The software giant singles out turn-by-turn directions on Google Maps, the ability to download and listen to songs on YouTube Music and improved app discovery via Google Play. The news also finds Google Pay on Wear OS coming to 16 additional countries, including Belgium, Brazil, Chile, Croatia, Czech Republic, Denmark, Finland, Hong Kong, Ireland, New Zealand, Norway, Slovakia, Sweden, Taiwan, Ukraine and United Arab Emirates.
The other key focus on the line continues to be health — it's the field on which all smartwatches are currently competing. The monitoring is built around a smaller version of the company's BioActive Sensor, which measures optical heart rate, electrical heart (ECG) and Bioelectrical Impedance Analysis. The trio of sensors measure a bunch of different metrics, including blood pressure, AFib monitoring, blood oxygen and now body composition/BMI. So now, for better or worse, your watch will tell you your body fat percentage [post-pandemic grimace face emoji]. Says Samsung, "In about 15 seconds, your watch's sensor will capture 2,400 data points."
Image Credits: Brian Heater
Design is the primary distinction between the two models. The Galaxy Watch 4 is the thinner and lighter of the two — more in line with the Galaxy Watch Active. It sports a touch bezel, versus the Classic's physical spinning bezel — arguably Samsung's best innovation in the category.
Also, of note: Both models come in two sizes. That's always been a bit of a sticking point for me on Samsung Watches. If your devices are large and only come in the one size, you're essentially knocking out a sizable portion of your customer base right off the bat. The Watch 4 comes in 40mm and 44mm and the Classic is available in 42mm and 46mm. The models start at $250 and $350, respectively. Another $50 will get you LTE connectivity.
The watches go up for preorder today and start shipping on August 26. Preordering will get you a $50 Samsung Credit. The company is also launching a limited-edition Thom Browne version of the Classic in September, which will almost certainly cost an arm and/or leg.
Sours: https://techcrunch.com/2021/08/11/samsung-returns-to-wear-os-with-the-galaxy-watch-4/
After a few years of neglecting the platform, Google is putting effort back into Wear OS in a huge way this year, and that starts with the Galaxy Watch 4. Samsung is the first company to bring Wear OS 3 to the market, and it comes with a custom skin on the platform that, as you'd probably expect, has an agenda different from Google's.
'One UI Watch' doesn't feel like Wear OS
Wear OS has long been Google's operating system solely, and early on, it was also a platform that the company wouldn't allow any of its partners to modify. That slowly changed in the past couple of years, but there's been no more obvious example than the Galaxy Watch 4 and its "One UI Watch" Wear OS skin.
Samsung's skin on top of Wear OS isn't bad, generally speaking. It feels very much like One UI on Samsung's smartphones, a skin that's really turned into one of the better takes on Android outside of Google's own UI. Navigation certainly feels different, with a mish-mash of concepts from Wear OS and Tizen thrown together. When at the watchface, you swipe up to access the app drawer (there's no hardware shortcut for this), swipe to the left for notifications, and swipe to the right for Tiles. Those two directions feel a lot like what Tizen offered, and the rotating bezel on the Classic really feels at home in this spot. Swiping down from the top, too, there are some quick settings which, again, look like they're ripped straight out of Tizen.
It doesn't really matter what part of Samsung's skin you're looking at, it just doesn't feel like Wear OS at all. If Samsung and Google weren't so publicly saying this is Wear OS, anyone using this product would assume it's just Tizen with an updated look.
Is that a bad thing? That depends on how you feel about Samsung's design language, but personally, I think it's just fine. Samsung's "suggestions" are useful in the Settings menu on the tiny screen, and while there are certainly places I prefer the original Wear OS design, Samsung's efforts will better appeal to those who were using previous Galaxy Watch models — a much bigger audience than those coming from Wear OS.
You can get Google apps, but they're clearly not a priority
The big deal with Samsung switching to Wear OS is that now, Galaxy Watch owners can use Google apps since the Play Store is the app store used on this product. Google Maps is perhaps one of the biggest wins here, and that app is actually pre-installed on the Watch 4.
That said, Samsung doesn't exactly present Google's apps on a silver platter. Only the Play Store and Google Maps are pre-installed, with everything else on the watch being Samsung apps for fitness, messages, weather, calendar, and more. There's nothing wrong with Samsung's apps by any means, but it is pretty stunning to see Google's OS so stripped of Google's apps.
The requirements in place seem even looser than Android, where partners are still required to install Google apps and the Assistant, too. Meanwhile, on the Watch 4, Samsung only includes Bixby and says Google Assistant is coming at some point, and Google Pay seems broken for now too.
Health features are better with a Galaxy phone, barely
With previous Samsung watches, the best experience was very clearly on Galaxy phones, even though they technically worked with other Android phones and the iPhone. With the Galaxy Watch 4, despite Samsung using Wear OS, that's very much still the case.
As we covered the other day, the pairing process on non-Samsung phones compared to Samsung phones is still pretty frustrating. It requires more apps to be installed, takes longer to get those apps, and there's more room for things to go wrong. But that's a one-time deal, as the bigger issue is with features.
If you're paired to a non-Samsung phone, the Galaxy Watch 4 loses some of its most compelling health features. Here's what you can do. You can track steps, your heart rate, and various workouts. Blood oxygen levels, Body Composition results, and sleep tracking are also available through the Samsung Health app. What you can't do is use VO2 Max or take an EKG/ECG. While that's a shame, it's pretty reasonable. You just don't lose much in terms of health features.
Google Fit is available, too, and can track workouts, steps, heart rate, and other basic details. If Google eventually adds sleep tracking to its app, it's probably safe to assume that would work here as well.
The core experience is pretty good for everyone
All of that said, this is still one of the best smartwatch experiences you'll get for an Android phone today. The raw power in the Galaxy Watch 4 is well beyond any other smartwatch that works on Android, Wear OS or otherwise.
Beyond performance, the experience Samsung delivers and wants you to use is pretty solid. It obviously works best with a Samsung phone, but on other devices you're basically just dealing with a couple of quirks here or there. For instance, the Galaxy Wearable app still leaves most apps with their notifications disabled where Google enables just about everything by default. Little things like that are annoying, sure, but they aren't quite deal-breakers.
If you need a smartwatch now, the Galaxy Watch 4 is the only logical choice. If you can't put up with Samsung's choices, you'll just have to keep waiting. The Galaxy Watch 4 just isn't Wear OS' flagship, it's a Samsung watch that just happens to be running the platform.
At this point, though, we're still getting to know the Galaxy Watch 4 series. If you have any burning questions around the product, let us know in the comment below, and stay tuned for a full review in the coming weeks.
More on Samsung:
FTC: We use income earning auto affiliate links.More.
---
Check out 9to5Google on YouTube for more news:
You're reading 9to5Google — experts who break news about Google and its surrounding ecosystem, day after day. Be sure to check out our homepage for all the latest news, and follow 9to5Google on Twitter, Facebook, and LinkedIn to stay in the loop. Don't know where to start? Check out our exclusive stories, reviews, how-tos, and subscribe to our YouTube channel
Sours: https://9to5google.com/2021/08/13/samsung-wear-os-google-experience/
Wear OS by Google
Put your world on your wrist
Wear OS lets you stay connected in style. Enjoy unparalleled fitness tracking, music controls, messaging and more—all just one glance away.
Explore all watches
Get connected at a glance
Stay in the moment with smart ways to text, email and see who's calling, without pulling out your phone.
Rock out while you work out
Download or stream your favorite music right from your wrist so you can stay motivated down to the last mile.3
Make every minute matter
Stay ahead with proactive help
Get proactive and personalized help from Google. Look up commute times, see upcoming reservations, check your flight status and more.4
Works on Android and iPhone
Wear OS works with phones running the latest version of Android (excluding Go edition and phones without Google Play Store) or iOS. Supported features may vary between platforms and countries with compatibility subject to change.
Check if your phone works with Wear OS. Check now
Sours: https://wearos.google.com/
Обзор Galaxy Watch 4 - первые часы на Wear OS 3!
Samsung has brought its Samsung Internet web browser to the new Wear OS-based Galaxy Watch 4 (via 9to5Google). Browsing on a watch doesn't sound like my ideal way to surf the web for a long period of time, but I could see how it could be useful for small tasks like checking a name or looking up a place.
I don't have a Galaxy Watch 4, so I can't give you hands-on experience of how the Samsung Internet browser works. But based on 9to5Google's testing, it seems like Samsung has thought of some neat tricks to make it possible to navigate the web on your wrist:
An obvious question about a web browser on your wrist is how exactly that tiny, circular display can manage to show full webpages. Samsung's answer is with gestures. A guide will come up when you navigate to your first webpage that explains a diagonal swipe from either side of the screen will allow users to get to the corners of a webpage. Meanwhile, a swipe up reveals options for bookmarks, "Zoom mode," and a shortcut to send the webpage directly to your connected phone.
This new browser only adds to what you can already get with the Galaxy Watch 4 series of smartwatches, which we thought were pretty good — as long as you're already using a Samsung phone, that is. It should be noted that a browser on a smartwatch isn't new, though; Samsung also has a browser for its Tizen-based smartwatches, and even the Apple Watch has built-in browsing capabilities (though there's no dedicated Apple Watch version of Safari).
Sours: https://www.theverge.com/2021/10/7/22715337/samsung-internet-browser-wear-os-smartwatches-galaxy-watch-4-classic
Os samsung wear
5 things to try with Wear OS on the Samsung Galaxy Watch4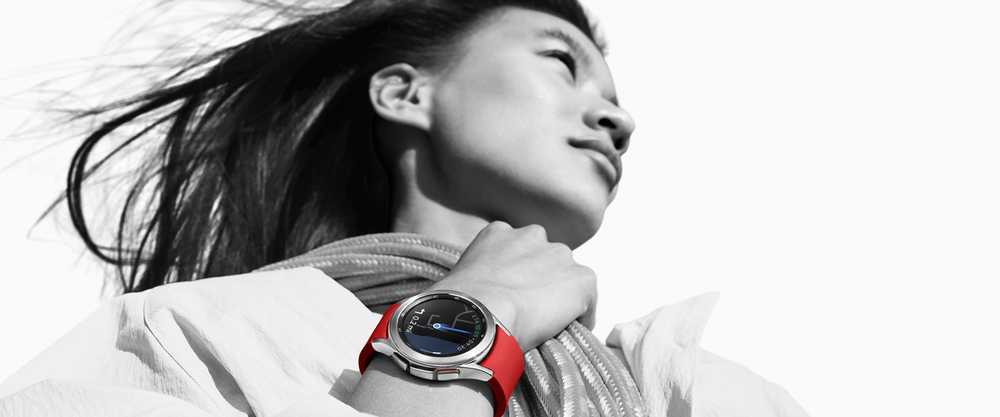 For over a decade, Samsung and Google have worked together to push mobile technology forward across smartphones, tablets and foldables. We both want to bring users the best experiences possible, and as partners, we love a challenge. And now, we're ready to take our collaboration to the next level with smartwatches. 
Smartwatches are the next step in mobile computing and we're truly excited about the future of wearables. Today at Unpacked, Samsung unveiled its new Galaxy Watch4 with Wear OS Powered by Samsung. It's the first smartwatch running on our unified platform.
We're taking what we've learned from Wear OS and Tizen to jointly build what smartwatch users need. Compared to previous Wear OS smartwatches, the Galaxy Watch4 features a 2.5x shorter set up experience, up to 40 hours of battery life, optimized performance with app launch times 30 percent faster than before and access to a huge ecosystem of apps and services.
And there are more ways to get more done from your wrist with Wear OS. We're introducing more capabilities and a fresh new look based on Material You design language for Google Maps, Messages by Google and Google Pay apps as well as launching a YouTube Music app. There are also new apps and Tiles coming to Wear OS for quicker access to your favorites. Let's get into the details:


1. Navigate with Google Maps on your wrist
The Google Maps app on Wear OS will get you to your destination as efficiently as possible, whether you're walking, cycling or driving. Turn-by-turn directions sent from phone to watch will help you to arrive on time. The watch app also syncs with Google Maps on your phone, and will show the home and work addresses you've added for easy access, as well as recent searches so you can start navigating where you want to go quickly.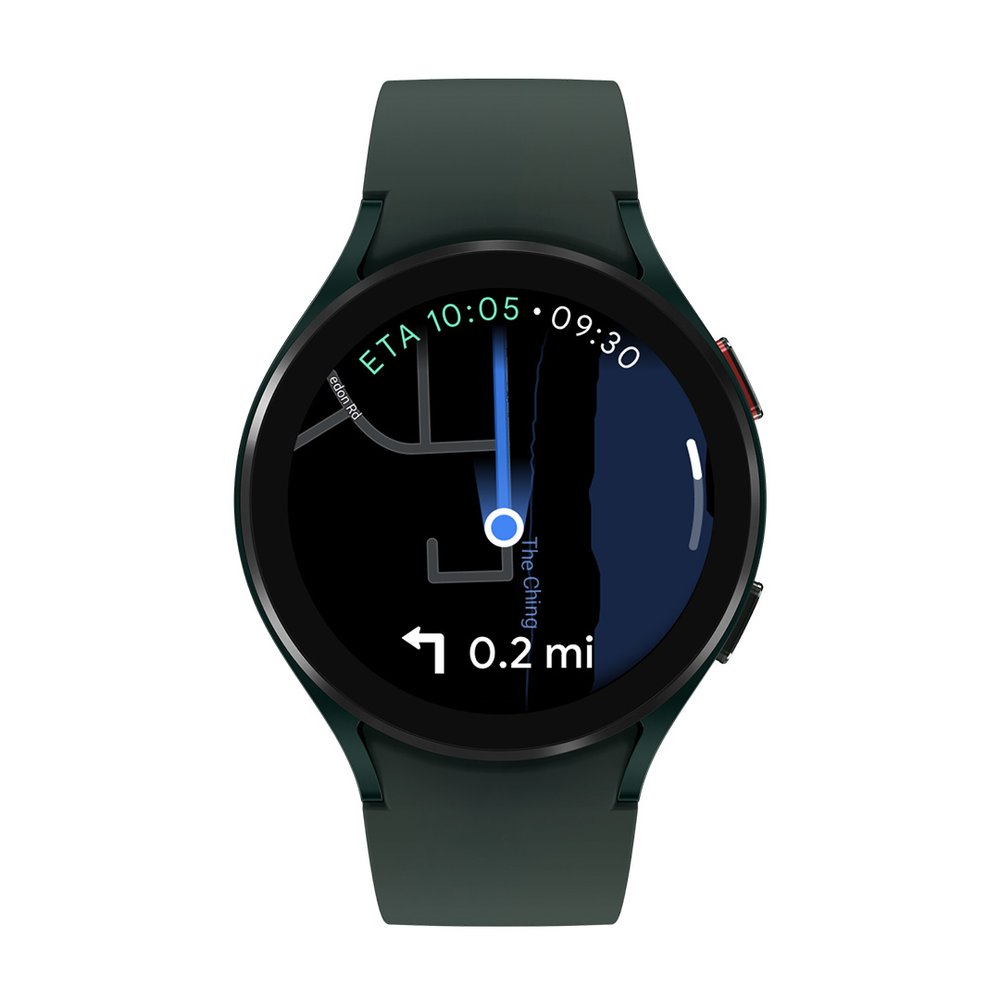 2. Stay connected with Messages by Google
With the updated Messages by Google app, you can receive messages on the go and easily reply directly from your watch without needing to take out your phone. The Messages app on your watch syncs with your phone, so your conversations stay up to date. If you're in the United States, South Korea or Japan, you can download Messages on your Galaxy Watch4 from Google Play. For all other supported countries, Messages will already be available on your smartwatch.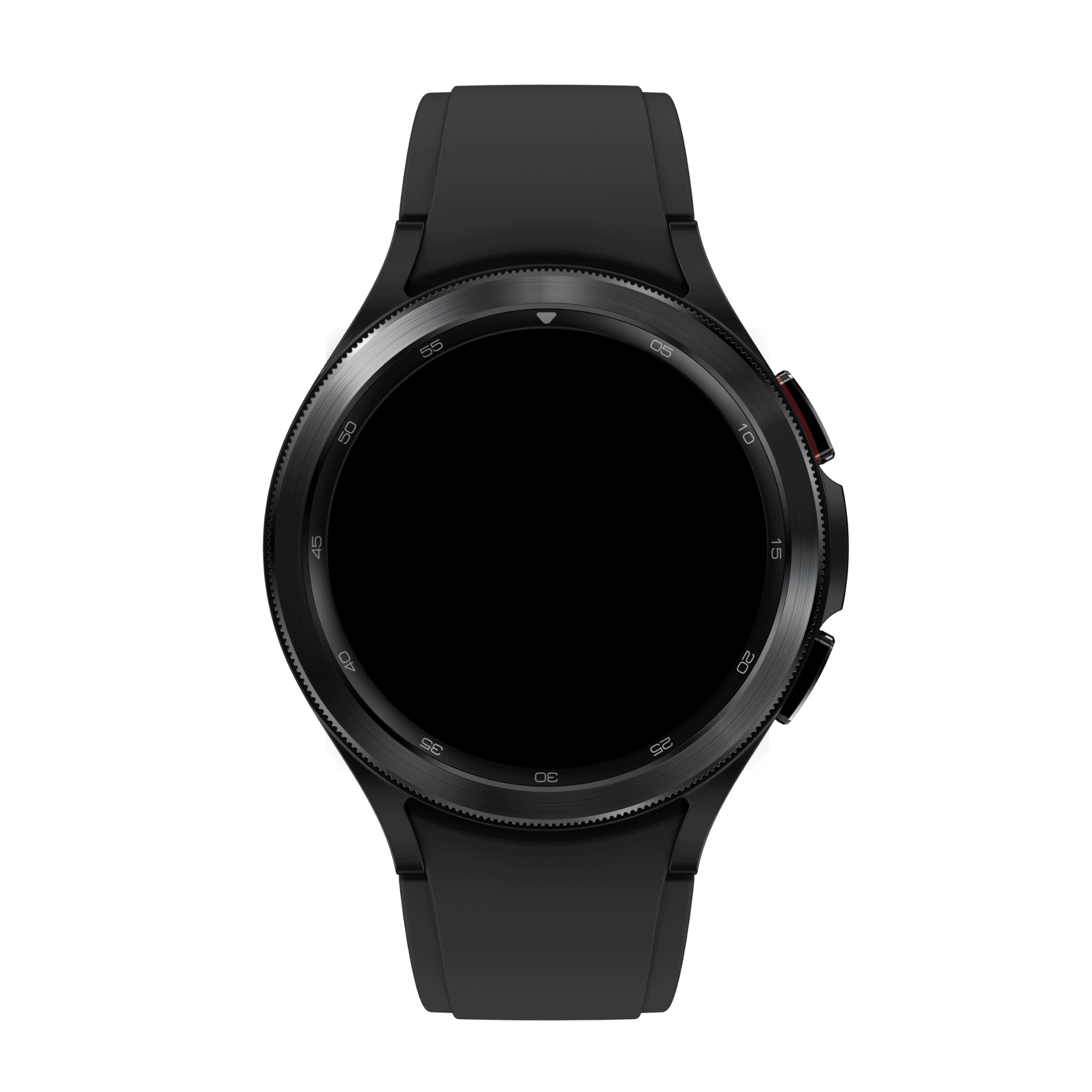 3. Pay in more countries with Google Pay
Easy contactless payment from your wrist has always been a part of Wear OS. We're now expanding support for Google Pay to 16 new countries including Belgium, Brazil, Chile, Croatia, Czech Republic, Denmark, Finland, Hong Kong, Ireland, New Zealand, Norway, Slovakia, Sweden, Taiwan, Ukraine and United Arab Emirates, with more to come. You'll also see the app's revamped design so credit cards stored in your wallet are larger and easier to swipe through. 
To use Google Pay on your Galaxy Watch4, download the app in Google Play on your smartwatch. Once Google Pay is added to your smartwatch, you'll be able to see it alongside your other apps.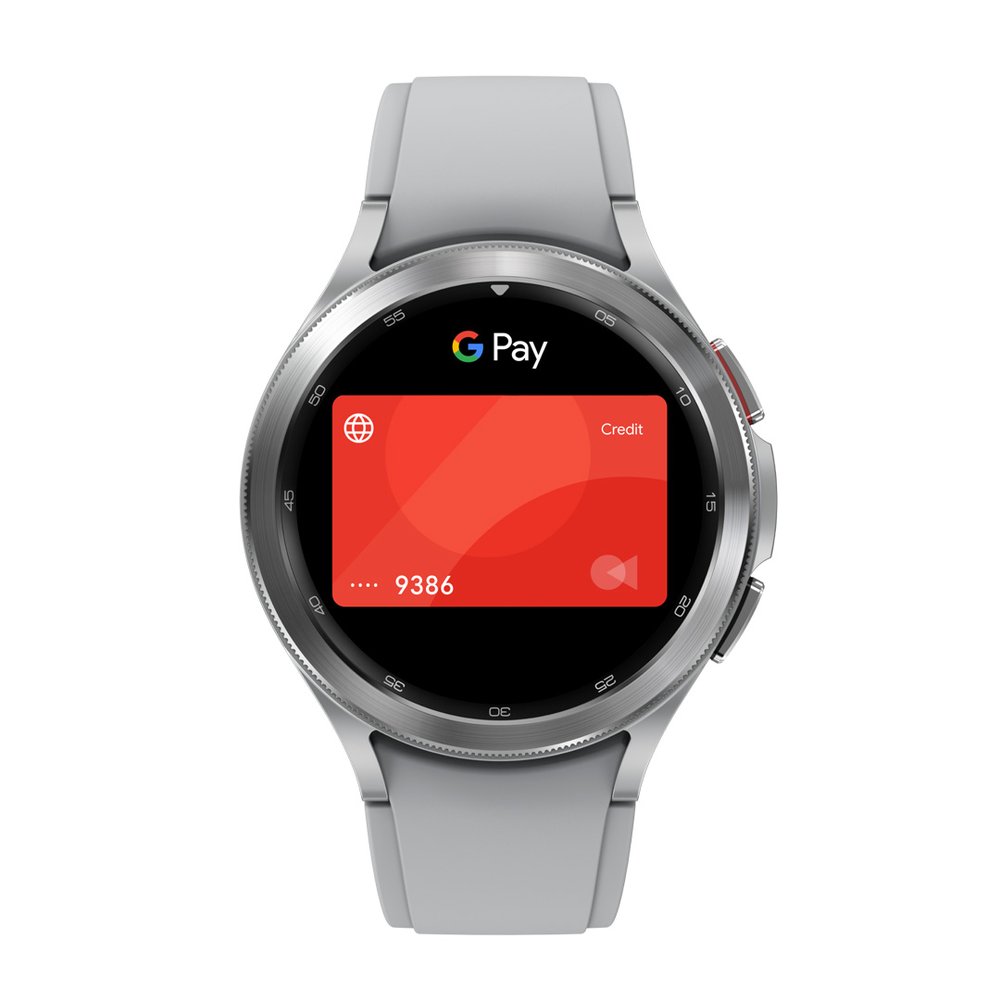 4. Download and listen to your favorite tunes with YouTube Music
YouTube Music Premium subscribers will enjoy access to more than 80 million songs and thousands of playlists on the new YouTube Music app on Wear OS. This standalone app is the first smartwatch app from YouTube Music that allows YouTube Music Premium subscribers to download music for ad-free offline listening, even without your phone nearby. The app also comes with the Smart Downloads feature, which refreshes the songs you've downloaded to your watch whenever it's charging and connected to WiFi. You can even use tailored playlists for the perfect soundtrack, whatever you're doing. 
YouTube Music will be available for download to your Galaxy Watch4 from Google Play.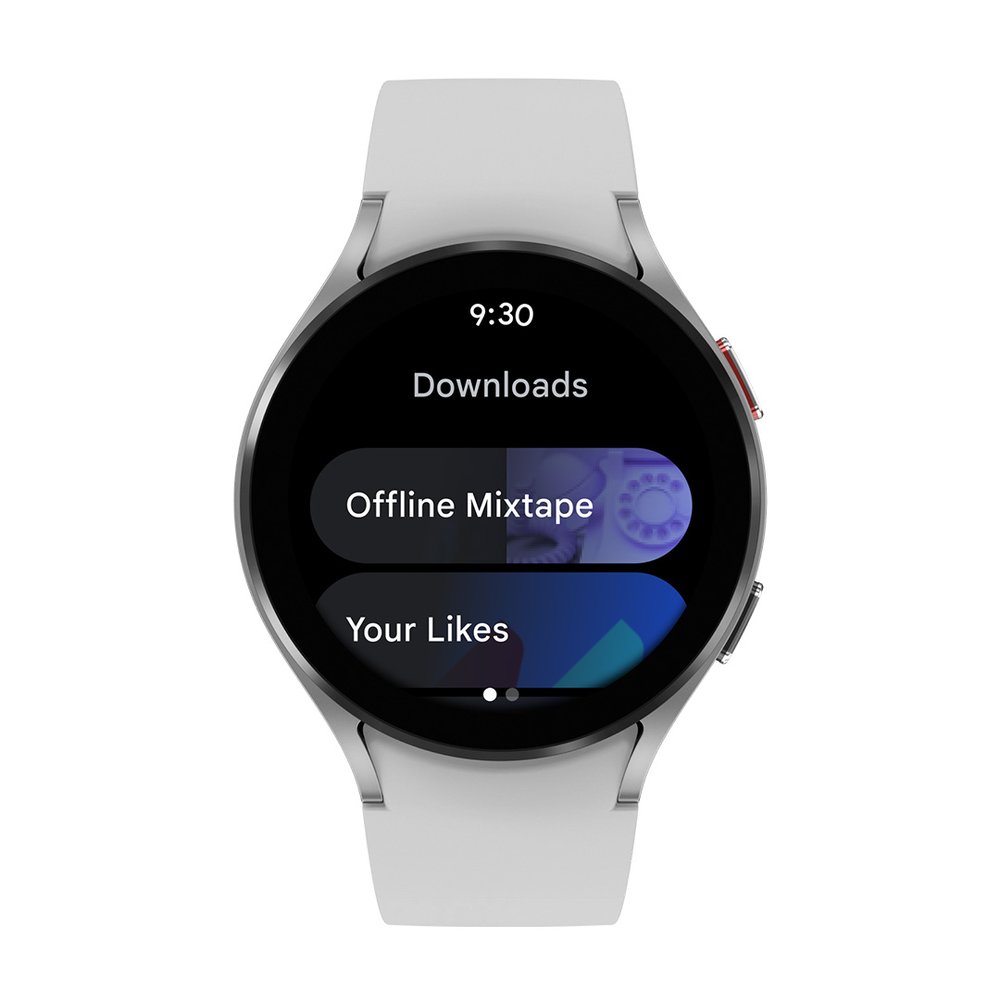 5. Discover new Google Play apps and Tiles
At Google I/O, we shared that we've been working with developers to bring richer, immersive apps to Wear OS. We also made updates to Google Play for Wear OS so it's easier to discover and download apps. Now we're introducing new experiences from your favorite apps to your smartwatch, including Calm, Komoot, MyFitnessPal, Period Tracker, Sleep Cycle, Spotify, Strava and many more.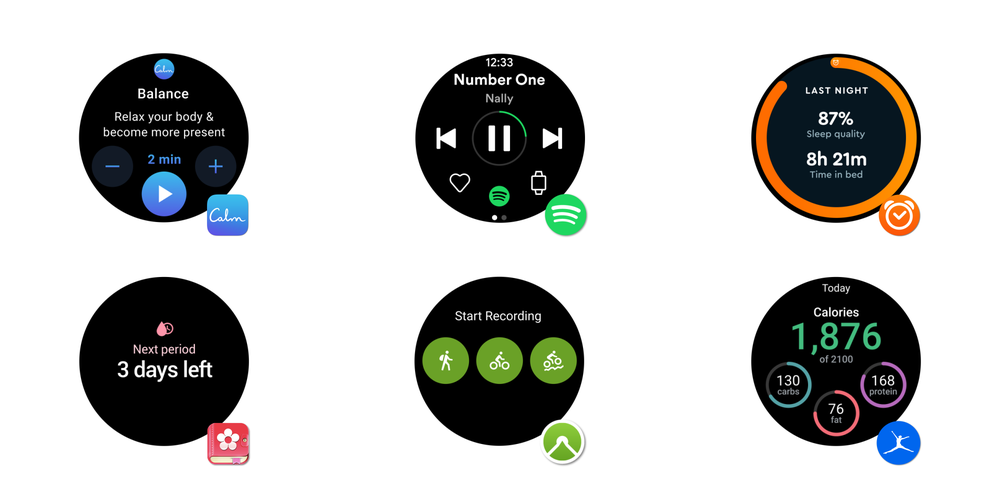 Many of these apps will also launch new third-party Tiles, so there's a quick way to access the information and actions you care about most.
This will all be available on your Galaxy Watch4 and Galaxy Watch4 Classic, available for pre-order in select markets today and in retail starting August 27. And for current Wear OS users, you'll see some of these updates begin to roll out starting today.
Sours: https://blog.google/products/wear-os/galaxy-watch4/
Full Wear OS Watch reveal! Google and Samsung working together
.
Now discussing:
.
444
445
446
447
448