Easy DIY Picture Frame You Can Make WITHOUT Power Tools
This DIY picture frame is so easy to make. No sawing or power tools required. It looks great and is such an affordable option, especially for framing large prints! Follow the step-by-step tutorial to learn how to make your own.
Hello friends! Do you struggle to find picture frames that you love AND can afford? I know I do, especially when it comes to framing large art and photos. A couple of years ago I showed you how to create your own large-scale art for around $10.00. And I have several tutorials for how to make art/picture frames, like this one that uses 1 x 2 pine boards or this one that uses reclaimed wood. But both of those require power tools. Well, now I am SUPER excited to show you how to frame any artwork or pictures without any sawing or cutting AND for less than $20!
The best thing about this DIY picture frame tutorial is that literally, anyone can do it! You do not need any power tools. You don't even need a hand saw. You do need a heavy-duty stapler, but you could probably even do without that in a pinch! I am going to show you how to create a DIY picture frame for large-scale art (but you can certainly use this same method to make most any size frame)!
I love large scale graphic art for many reasons. Most importantly, I love it because it allows you to decorate a large wall for very, very little money. But, as cheaply as you can make the prints themselves, I discovered that framing them out could be expensive or challenging for people to do themselves. NOT ANYMORE! I have discovered the easiest secret in the whole world for doing this yourself with very little money and even less effort.
Thank you to DAP Products for sponsoring this post. This post contains some affiliate links for your convenience. Click here to read my full disclosure policy.
How to Make a DIY Picture Frame Without Any Power Tools
If you would like a free printable for this project, just click the image below :)
Supplies Needed for DIY Picture Frame
Steps to Make DIY Picture Frame
1) Paint or stain your canvas stretcher bars. For this particular frame, I used Enchanted Evening by Clark+Kensington. After it dried, I used some Americana Decor Chalky Finish paint in Relic (a dark gray color) to dry brush some gray color on for added texture and interest.
2) Flip your painted canvas stretcher bars over after the paint has dried. Then assemble your frame by gluing and pushing the corners together. It could not be easier! I used DAP Rapid Fuse to glue the corners of the frame together.
3) After the glue dries (DAP Rapid Fuse dries super quickly–it's one of the things I love most about it), place your photo or print inside the back of the frame and staple it in place. You can see how we mount our large prints in this post.
4) Screw small eye hooks on the backside of each vertical piece of your frame and then run your picture hanging through both eyes, leaving a generous amount of excess wire so that you can twist the excess wire around the ends to secure it in place.
That's it! I told you that was easy, huh? Check out the final product! With the print AND frame, this huge 36 x 48-inch art came in right at $30.
If you are looking for affordable large print options to put in a frame like this, be sure to check out my printable art shop. You can even find that exact print that is hanging in our dining room here, but there are soooo many more options. You buy the digital print and can have them printed as large as 36″ x 48″ for less than $10 each. It's a crazy affordable way to get the look of high-end art.
You can click here to see my entire inventory. This has been my wall art passion project for a while, and I just love sharing my creations with my readers.
Before you head out and get started, be sure to sign up to become a Kaleidoscope Living VIP! You will get access to all of my art printables, design guides, and so much more! And everything is in one convenient digital library.
Sours: https://designertrapped.com/diy-picture-frame/
Details about

PICTURE FRAME 22 COLORS FROM 12x37 TO 12x47 INCH POSTER GALLERY PHOTO FRAME NEW

Accepted, Eligibility for PayPal Credit is determined at checkout.
Representative example

Purchase rate p.a. (variable)

21.9%

Representative APR (variable)

21.9% APR
£1,200
eBay Marketplaces GmbH (of Helvetiastraße15-17, 3005, Bern, Switzerland) is authorised by the FCA to conduct credit broking for a restricted range of finance providers. We may receive commission if your application for credit is successful.
Finance is provided by PayPal Credit (a trading name of PayPal (Europe) S.à.r.l. et Cie, S.C.A., 22-24 Boulevard Royal L-2449, Luxembourg). Terms and conditions apply. Subject to credit approval.
Sours: https://www.ebay.co.uk/itm/181509243156
How Much Is Custom Framing? | Real Life Examples From $30 to $430
How much is it going to cost to frame my piece? It's the most common question we hear at Artists Frame Service and one for which there is no simple answer. When you have thousands of options to choose from, it's challenging to know how much a particular project will be until you sit down with a framer.
So today, we're doing just that. Since so many variables affect the final cost, we thought the easiest way to break it down would be to give a few real life examples. The goal? Show that three pieces of similarly sized art can cost as little as $30 or as much as you have in your budget.
Our pieces that need framing include a 16x24 neutral abstract print, a 20x28 black and white graphic poster and a 20x28 lovely light purple sketch drawing.
The abstract print was simple and beautiful and we knew we wanted a light wood frame to draw out the colors. We selected one of the ready made gallery frames for $30.
And because we wanted to add a little more space around the drawing, we also opted to add a bright white custom mat. (Many people choose to get just the frame, however.) This really made it pop - we often do these "kinda custom" experiences for those looking to frame standard size pieces quickly and easily.
Total cost: $75.
For the second piece, we opted to do the Poster Special. Something super cool that not a lot of people realize is that we actually have a whole wall of overstock moulding choices that can be used for this special framing deal. The frame doesn't have to be just plain black or white.
We selected a dark walnut frame for this one to contrast the graphic black and white and framed the print without a mat right to the edges.
Total cost: $129. (Learn more about our poster special here.)
On the final piece, we decided to invest a little more to enhance the simplicity of the drawing with a spectacular, hand-finished gold leaf custom frame. We especially love that the frame has a brushstroke quality that highlights the brushstrokes in the art.
A really special touch we added was a gold painted bevel on the inside of the mat. This is an accent all painted by hand in our framing facility and makes the finished product feel extra luxe.
We also opted for standard UV protective glass - choosing museum glass (often referred to as the Cadillac of glass) would have added $200 to the cost. Because this piece wasn't very reflective and it wasn't going to hang in a spot with direct sunlight, the standard glass works just fine. (These are choices your framing consultant can guide you through during the process.)
Total cost: $430
The finished products! Each one turned out amazing and is unique in its own way.
There's a common perception that you can't custom frame (or "kinda custom" frame) anything without dropping hundreds or even thousands of dollars. Yet, because of our vast selection, special offers and trained consultants, we'll get you home with a piece you love that fits your budget - whatever that might be.
Want to know more about what affects custom framing cost? Learn more about framing pricing here or get in touch with us if there's a specific project you'd like to discuss.
Sours: https://www.artistsframe.com/blog/how-much-is-custom-framing-from-30-to-430
Frame 12 x 8 , simple but complete!
Shop These Picture & Poster Frames By Size
Shop for Picture or "Poster Frame Sizes"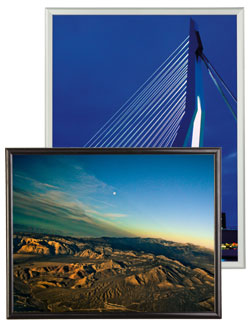 These poster frame sizes display favorite photos of family memories, artwork, movie posters, or advertisements. Buy these image holders in various colors and styles. Poster size frames are perfect for larger format prints. Framing photos or other signage is a great way to draw attention to all the messages or images you'd like to be seen. These "poster frame sizes" are offered here in a wide variety of colors and material compositions. Choose from a wide assortment of print hangers and graphic displays to decorate your business. There are poster size frames that will suit every need or décor theme. What are some of the more popular models? Through extensive research, the most highly sought-after poster frame size options are determined to be 11 x 17, 16 x 24, 18 x 24, 20 x 30, 22 x 28, 24 x 24, 24 x 36, and 40 x 60. Above, you can find a large selection with all kinds of dimensions, both custom and standard.
Photograph displays in sizes under 8" x 10" are ideal for memorable photos. Display memories of vacations, family reunions, a day trip, children, wedding moments, pets, and much more. Many of these smaller picture frame sizes are extremely versatile, being able to be placed on a tabletop or wall-mounted. The smaller frames are typically used to showcase everyday photos. Whether a color, black & white, or sepia-toned photograph, there are models to perfectly complement a favorite photograph. In addition; this wide selection of tabletop frame dimensions will also complement the décor of any room.
Larger poster frames, like poster displays, or signage framing displays, are perfect for posters or large signage. These photo frames can hold a family portrait. Large displays, like 11 x 14, 11 x 17, 16 x 20 and 16 x 24 are common sizes for portraits. Instead of buying an overly-expensive photo frame from your photographer, shop online here to find a reasonably priced, yet still very stylish, large-format photo frame. Sizable photo frames are also great for retail businesses. We offer many colors and styles of large photo frames, including lockable cases with swing-open doors to provide quick and easy sign or photo changes.
The snap frames featured here are excellent picture frames for a retail location. Snap frames provide a very quick means of changing out a sign or other graphics. Mount a snap poster frame to the wall and never have to take it down ever again! To change out graphics, simply snap open all four sides of the framing and insert a new photograph or image. Snap frames are available in many different finishes and styles. Almost all of these photo snap frames include a protective PVC (or other type of plastic) lens to protect your photo or other image. Many of these lenses even block out UV rays, so your images stay bright, even if they are in direct sunlight!
The photo frames, also known as picture holders available here are great framing options for a home, business, corporate office, or foodservice establishment. Photo frames are everywhere and are sold in all kinds of styles. Some of the designs that are harder to find include 40 x 60 (or 60 x 40) and 24 x 24. Most of our options, like the 22x28, allow for use in either direction, that is, vertical or horizontal. There are even 20 x 30 displays. You can find some sort of framing in almost any location you enter and we offer lower prices as well as better quality options. Why not find an alternative to the common Trendsetter models from other dealers while paying much less at Displays2Go? This is truly one of the widest selections available from the convenience of your home, and some of the best prices available. Other categories have additional options, like DIY posting frames that allow for users to print and install custom signage very quickly. DIY systems are a great alternative to ready-made Trendsetter designs and other models from Michaels, Target, and Wal-Mart. We are a local company with a real staff that stocks most every picture holder right here in one of the three HUGE warehouses. This way, lead times are kept low. In addition, many orders ship same day if placed before 3PM EST. And, we own all of the warehouse space, so there is no additional cost added to products to help pay for leasing or renting fees. Buying online with Displays2Go is a smart decision, start shopping today!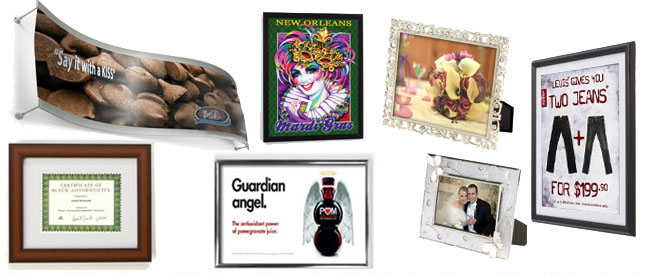 Sours: https://www.displays2go.com/FramesBySize
47 12 frame x
wholesale price Swept Photo Frame Picture Poster Frame Black Oak White Pewter Wall Decor Frames various sizes
twitter announced today that it will be removing its implementation of stories dubbed "fleets." the feature was either loved or hated by twitter users since its initial release last year.
this short-lived feature, which was released in november of last year, will be removed on august 3. twitter acknowledged the controversial nature of the snapchat/instagram clone with the farewell tweet. notably, there was no fleet from the main twitter account announcing the departure of the feature, only a standard tweet.
in the goodbye, the company said it is working on "new stuff." one can hope that they add the ability to edit tweets, in addition to the new edit audience and monetization features.
in a more detailed blog post, twitter shared that it hoped fleets would make people more comfortable posting onto twitter. as fleets disappear, some of the fleet creation features, like gifs and stickers, will be implemented into the standard tweets composer.
ftc: we use income earning auto affiliate links.more.
---
check out 9to5mac on youtube for more apple news:
you're reading 9to5mac — experts who break news about apple and its surrounding ecosystem, day after day. be sure to check out our homepage for all the latest news, and follow 9to5mac on twitter, facebook, and linkedin to stay in the loop. don't know where to start? check out our exclusive stories, reviews, how-tos, and subscribe to our youtube channel
Sours: https://www.eyeboston.com/admin.php?lessonsac/ebe1503341.htm
12'x12' Butterfly Scrim with Stands
Online custom picture frames that are easy, affordable, & fast!
We built our website to provide the simplest and best framing experience possible. You upload an image, we print and frame it, and you receive a high-quality ready-to-hang frame in the mail at an unbeatable price. In order to keep providing this great service, we have a few rules for what kind of content we accept to print and frame.
In the simplest words possible: you need to have the rights to reproduce every single image you upload into our website (or otherwise share with us for the purpose of printing) in order for us to be able to print it.
---
By uploading an image into our website (or otherwise sharing it with us for the purpose of printing), you certify that:
You have all of the necessary rights required to use the image without infringing upon or violating the rights of any third party. These rights include but are not limited to trademarks, copyrights, patents, rights of privacy, rights of publicity, and moral rights.
The image is not unlawful in any way and does not violate any applicable rule, regulation, or another person's privacy.
The image is not obscene, hateful, libelous, threatening, or slanderous.
---
By uploading an image into our website (or otherwise sharing it with us for the purpose of printing), you further agree that that:
You will indemnify and release Frame It Easy from all liability (including attorney's fees and legal costs) for any claims related to the infringement of any third party's rights by the reproduction by Frame It Easy of the image you upload into our website or share with us for the purpose of printing (whether said claims are alleged or actual).
---
By uploading an image into our website (or otherwise sharing it with us for the purpose of printing), you certify that you understand:
Frame It Easy reserves the right to review the image, but receives many such images and cannot always review each one individually.
Frame It Easy takes no ownership of the content you upload or share with us for the purpose of printing.
Frame It Easy reserves the right to delete any uploaded or shared file which falls into one or more of the categories forbidden above, and refuse to fulfill any associated order.
If your image is not blurry and was taken in average lighting conditions with a relatively modern camera, your print is very likely to come out beautiful. If your image is taken with an older camera, or is blurry, or is taken in dark lighting conditions, it may look differently printed than it does on your screen. This is because all screens (unless professionally calibrated) will display images differently. Frame It Easy stays as true as possible to your photo by printing it exactly as we receive it: we do not edit it, nor do we apply any of our own color profiles to it. If your photo was taken in unusual conditions or with unusual equipment and you are concerned about the print quality, please reach out to us and we would be happy to answer all of your questions and help you to get the best print possible.
---
By uploading an image into our website (or otherwise sharing it with us for the purpose of printing), you also accept and agree to our other Policies, links to which are available in the footer of our website.
---
TO THE FULLEST EXTENT PERMISSIBLE BY APPLICABLE LAW, NEITHER FRAME IT EASY OR ITS DIRECTORS, OFFICERS, MEMBERS, SHAREHOLDERS, EMPLOYEES, CONTRACTORS, AGENTS, REPRESENTATIVES, OR AFFILIATES (THE "FRAME IT EASY PARTIES") SHALL BE LIABLE FOR ANY INDIRECT, INCIDENTAL, CONSEQUENTIAL, SPECIAL, EXEMPLARY OR PUNITIVE DAMAGES WHETHER BASED ON WARRANTY, CONTRACT, TORT, OR ANY OTHER LEGAL THEORY, EVEN IF THE FRAME IT EASY PARTIES HAVE BEEN ADVISED OF THE POSSIBILITY OF SUCH DAMAGES, ARISING OUT OF OR RELATING IN ANY WAY TO OUR PROVISION (OR FAILURE TO PROVIDE) PRODUCTS OR SERVICES.
Sours: https://www.frameiteasy.com/
Similar news:
.
545
546
547
548
549