Dyna Blaster (Bomberman) - DOS



Control:

Game is con­trol­led by the same keys that are used to playing un­der MS DOS. For full­screen press 'Right Alt' + 'En­ter'.




Help:

This ga­me is e­mu­la­ted by ja­va­script e­mu­la­tor em-dos­box. If you pre­fer to use a ja­va ap­plet e­mu­la­tor, fol­low this link.
Other platforms:
Unfortunately, this game is cur­rent­ly available only in this ver­si­on. Be patient :-)


Game info:



box cover

Game title:
Dyna Blaster (Bomberman)
Platform:
MS-DOS
Author (released):
Hudson Soft (1990)
Genre:
Action
Mode:
Multiplayer
Design:
Music:
Eike Steffen
Game manual:
not available
Download:
dyna.zip

Game size:

443 kB
Recommended emulator:
DOSBox

---

From Wikipedia, the free encyclopedia:

Bomberman is a 1990 video game developed by Hudson Soft for the PC Engine/TurboGrafx-16. Belonging to the Bomberman franchise, it is a greatly expanded re-imagining of the first game in the series. In Europe, the game was released for the MS-DOS, Amiga and Atari ST, retitled as Dyna Blaster. A Commodore 64 version was advertised as well, but never released.

Dyna Blaster (DOS version)


As White Bomberman, you must defeat the Black Bomberman, who has kidnapped the daughter of the inventor of both him and White Bomberman, and imprisoned her in his giant castle. To do so, you must travel to the top floor of the Black Bomberman's castle, which is crawling with evil monsters and villains that work for him.
The single player game is divided into eight worlds, each one divided into eight stages. Each stage is presented as a maze of blocks filled with enemies. By using bombs, the player must destroy the blocks blocking their path and defeat all of the enemies. Once all of the enemies are defeated and the hidden exit is uncovered, the player can proceed to the next stage. Each stage also includes one power-up hidden under one of the blocks, which can increase the number of bombs drops, increase the range of the bombs' explosions, and other useful powers. The eighth stage in each world is a boss battle.
The game also includes a multi-player mode which allows up to five players to compete against one another. This mode plays identically to the single-player mode, with the exception of power-ups being limited to only Bombs and Fire. There is also an alternate multi-player mode, Skull Mode, in which skulls sometimes appear hidden beneath blocks, which are detrimental if picked up.

More details about this game can be found on Wikipedia.org.

For fans and collectors:
Find this game on video server YouTube.com or Vimeo.com.
Buy original version of this game on Amazon.com or eBay.com.

Find digital download of this game on GOGorSteam.

Platform:

This ver­sion of Dyna Blaster (Bomberman) was de­sig­ned for per­so­nal com­pu­ters with o­pe­ra­ting sys­tem MS-DOS (Mi­cro­soft Disk O­pe­ra­ting Sys­tem), which was o­pe­ra­ting sys­tem de­ve­lo­ped by Mi­cro­soft in 1981. It was the most wi­de­ly-used o­pe­ra­ting sys­tem in the first half of the 1990s. MS-DOS was sup­plied with most of the IBM com­pu­ters that pur­cha­sed a li­cen­se from Mi­cro­soft. Af­ter 1995, it was pu­s­hed out by a gra­phi­cal­ly mo­re ad­van­ced sys­tem - Win­dows and its de­ve­lop­ment was ce­a­sed in 2000. At the ti­me of its grea­test fa­me, se­ve­ral thou­sand ga­mes de­sig­ned spe­ci­fi­cal­ly for com­pu­ters with this sys­tem we­re cre­a­ted. To­day, its de­ve­lop­ment is no lon­ger con­ti­nue and for e­mu­la­tion the free DOSBox e­mu­la­tor is most of­ten used. Mo­re in­for­ma­ti­on about MS-DOS operating system can be found here.

Available online emulators:

5 different online emulators are available for Dyna Blaster (Bomberman). These emulators differ not only in the technology they use to emulate old games, but also in support of various game controllers, multiplayer mode, mobile phone touchscreen, emulation speed, absence or presence of embedded ads and in many other parameters. For maximum gaming enjoyment, it's important to choose the right emulator, because on each PC and in different Internet browsers, the individual emulators behave differently. The basic features of each emulator available for this game Dyna Blaster (Bomberman) are summarized in the following table:


| | | | | | |
| --- | --- | --- | --- | --- | --- |
| Emulator | Technology | Multiplayer | Fullscreen | Touchscreen | Speed |
| Archive.org | JavaScript | YES | NO | NO | fast |
| js-dos | JavaScript | YES | YES | NO | fast |
| js-dos 6.22 | JavaScript | YES | YES | NO | fast |
| jsDosBox | JavaScript | YES | NO | NO | slow |
| jDosBox | Java applet | YES | YES | NO | fast |
Sours: https://www.retrogames.cz/play_455-DOS.php?language=EN
Yayımlayan
Super Bomberman
Gaming Publisher
Genel BakışSistem Gereksinimleri
Açıklama
Bomberman is a game developed for Sega Saturn. Today many releases of Bomberman exist. The main goal of the game is to eliminate the enemies, by dropping bombs, to be the last man standing. In this version of the game a door opens when you are alone on the map. Exit through the door to move to a more advanced level.
Bu sürümdeki yenilikler
- Mission progression - a mission progression system. - Map generation - generate maps depending on level. - Powerups - several powerups. - Bots - a bot algorithm that uses a weight optimization method to decide how to walk. The bots can be set to several behavior modes. - Meny - several scenes and load animations. - GUI - an easy userfriendly gui.
Ek bilgiler
Yayımlayan
Gaming Publisher
Satışa çıkış tarihi
19.07.2021
Yaklaşık boyutu
75,42 MB
Sistem Gereksinimleri
| | |
| --- | --- |
| İşletim Sistemi | Xbox, Windows 10 sürüm 10240.0 veya daha üstü |
| Mimari | x86 |
| DirectX | Sürüm 10 |
| | |
| --- | --- |
| İşletim Sistemi | Xbox, Windows 10 sürüm 10240.0 veya daha üstü |
| Mimari | x86 |
| DirectX | Belirtilmemiş |
Sours: https://www.microsoft.com/tr-tr/p/super-bomberman/9pdvdqr67r9h?cid=msft_web_chart
SUPER BOMBERMAN R ONLINE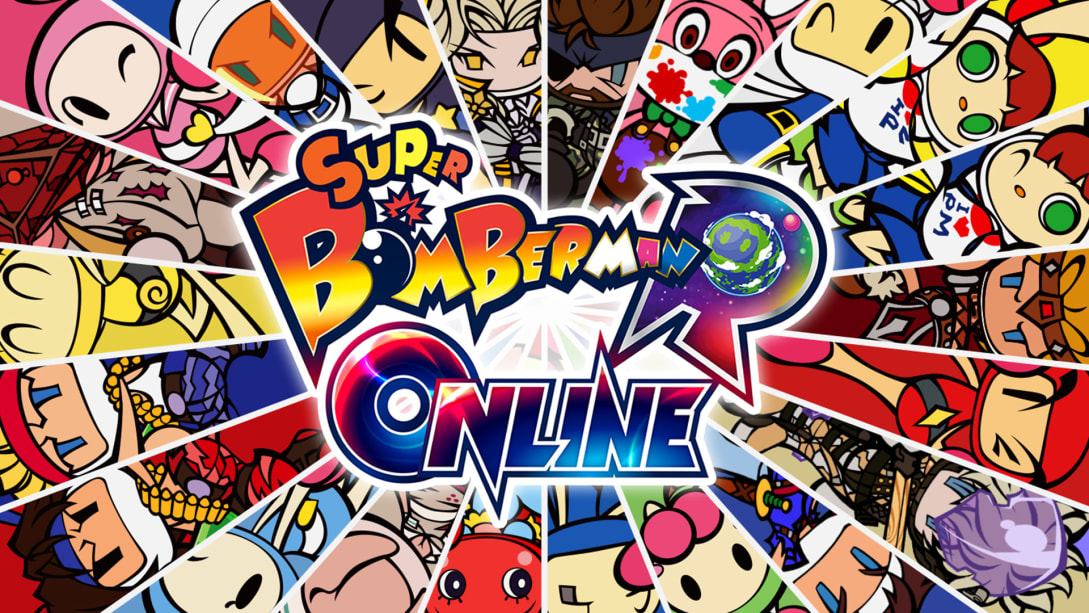 Drop bombs and collect power-ups to blast your way through SUPER BOMBERMAN R ONLINE!

You can compete against up to 64 players from around the world in this explosive survival battle! Fight your way to the end and outlast all other players to be BOMBER ONE!

FREE TO PLAY ONLINE BATTLE ROYALE
Back to classic Bomberman fun, the original survival battle format gets supercharged to 64 players online!

CUSTOMIZABLE CHAOS
Self-explode in style with fresh outfits and bomb skins bursting with pop-corn, or try on the latest head accessories available to customize your look!

PICK YOUR POWER-UPS
From essential Punching Gloves to the return of the iconic Louies, pick your power-ups fast to your kick your friends out with a spark!
Release date:

May 27, 2021

Players:

up to 64 players

Genre:

Action, Multiplayer, Party

Publisher:

Konami

Game file size:

2.4 GB

Supported Languages:

Japanese, French, German, Italian, Spanish, Korean, Dutch, Portuguese, Russian, Chinese, English
Supported Play Modes:

TV mode

Tabletop mode

Handheld mode

Software compatibility and play experience may differ on Nintendo Switch Lite. Additional accessories may be required (sold separately). See support for details.

ESRB Rating:
Play online, access classic Super NES™ games, and more with a Nintendo Switch Online membership.
Individual DLC
A Nintendo Switch Online membership (sold separately) is required for Save Data Cloud backup.
- Internet connection
©Konami Digital Entertainment
Sours: https://www.nintendo.com/games/detail/super-bomberman-r-online-switch/
Battle City (Tank N 1990) NES, Dendy gameplay [132]
Bomberman
- Wikipedia
https://en.wikipedia.org/wiki/Bomberman
Bomberman is a strategic, maze-based video game franchise originally developed by Hudson Soft and currently owned by Konami. The first game in the series was released in Japan on December 20, 1985 (1987 in the US) and new games have been published at irregular intervals ever since.
Bomberman
- Home | Facebook
https://www.facebook.com/officialbomberman/
Bomberman. 690,587 likes · 1,478 talking about this. ESRB Rating: Everyone 10+ (Cartoon Violence). Welcome to the Official Konami Facebook Fan Page for...
Bomberman
Games 💣 - Y8.COM
https://www.y8.com/tags/bomberman
Play bomberman styled games at Y8.com. Bomberman was one of the first multiplayer games from the original Nintendo console. Ever since then, the gameplay of the Bomberman games have been...
Bomberman
Oyunu Oyna
https://www.rekoroyun.com/bomberman.html
Bomberman Oyunu Nasıl Oynanır ? Bomberman oyunu bilgisayarda yön (OK) ve "A" tuşu ile cep telefonları ve mobil tabletlerde ise ekranın sağ ve sol tararfındaki butonlar kullanılarak oynanıyor.
Evolution Of
Bomberman
Games 1983-2020 - YouTube
https://www.youtube.com/watch?v=I2vCmOOhu0M
Bomberman Hardball ( 2004 ) Platform: PlayStation 2 18. Bomberman Ultra ( 2009 ) Platform: PlayStation 3 23. Bomberman Live: Battlefest ( 2010 ) Platform: Xbox 360 24.
Bomberman
Wiki | Fandom
https://bomberman.fandom.com/
Welcome to the ultimate BOMBERMAN WIKI (ボンバーマン百科事典) , a fan-supported source for all things surrounding the classic video-game series. Created in 2011, this encyclopedia contains roughly...
SUPER
BOMBERMAN
R ONLINE Official Website
https://www.konami.com/games/bomberman/online/us/en/
SUPER BOMBERMAN R ONLINE is now available for any level user to play for free on Stadia! Blast it out in a 64-player battle royale with SUPER BOMBERMAN R ONLINE!
Bomberman
Games - Super
Bomberman
R Games - Play Free...
https://bomberman.talkwithstranger.com/
Play Bomberman multiplayer game online with strangers. Bomberman is an arcade classic maze-based game, where your robotic character Bomberman has to survive and work his way through a...
Bomberman
Oyunları - Oyun Kolu
https://www.oyunkolu.com/etiket/bomberman.html
2 Kişilik Bomberman 7 2 Kişilik Bomberman 7, bölümlerde karşımıza çıkan düşmanları yere bombalar koyarak yok etmeye ve maçları kazanamaya çalıştığımız eğlenceli bir oyundur.
Game Of Bombs
https://gameofbombs.com/
Bombermine — Massively Bomberman Online with up to 1000 players on the...
Bomberman
Games - Play
Bomberman
Games on CrazyGames
https://www.crazygames.com/t/bomberman
Bomberman is an early game that was first introduced in the 1980's. Currently owned by Konami, the Bomberman character and brand have We collected 32 of the best free online bomberman games.
Sours: https://sudonull.com/?q=bomberman
Oyunu bomberman
.
Neo Bomberman - Full Gameplay [1CC RUN]
.
Now discussing:
.
580
581
582
583
584