From Flying Skeptic to Aviation Video Star
July 28, 2018 - Piloting an airplane was almost the last thing on Trent Palmer's mind. Then his day job as a drone pilot in the film industry intervened.
"In 2014 the FAA came out with the 333 exemption program, which basically was the first rule set for commercial drone operators," Trent, EAA 1211098, said. "What it required was that all [drone] pilots have at least a private pilot license. So I was essentially forced by the FAA to go through and get my certificate.
"I had zero interest in flying. I was terrified of it; wanted nothing to do with it," he said.
Once the lessons began, things changed.
"It was funny, as my comfort and confidence grew, my desire to keep flying did as well," he said. "By the time I hit checkride, I'm going like, what airplane am I buying?
"That's what got me into flying. It wasn't something that I had a drive to go do. It was a strange situation because of kind of being forced into it, which ended up being one of the best things that's ever happened," he said.
Trent's choice for a first plane ended up being a Kitfox Series 5. Starting with the basic plane and an 80-hp engine, over time he has turned it into something very different.
"It was built for speed more than anything else, which was fine," Trent said. "But I put big tires on it and realized that this was a capable backcountry or bush performer. Since then I've got a 100-hp motor on the front, I'm on the sixth prop that I've tried, I've changed to the STi [Kitfox model], which has the STOL-inspired wing and landing gear. It's a bigger wing, higher lift profile, and the landing gear is more of a Cub style with Shock Monster shocks on it.
"It can land in really rough stuff with no bouncing," he said. It's pretty impressive."
Trent video records much of his flying activity and regularly posts polished productions on his channel at www.YouTube.com/trentpalmer1. He has amassed quite a following, and what was supposed to be a quick appearance at Kitfox's booth earlier during EAA AirVenture Oshkosh 2018 ended up with people lined up for more than an hour waiting for an autograph.
"That was interesting, kind of crazy," Trent said. "I was not expecting that."
Often his video subjects include trips into the backcountry surrounding his home in Reno, Nevada.
"Most of what we like to do, or what I like to do, is land where you can't land regularly, or land where no one has before," Trent said. "Luckily, where I live I have so much open BLM [Bureau of Land Management] land and mountaintops and valleys to land in. We like to go out and sift through those, and find new places to explore using our planes.
"I say us because there is a group of us — the Flying Cowboys — that like to link up and do the same things. It's always better in numbers. Then you have somebody watching your back," he said.
Trent and a few friends made a quest, which he, of course, recorded and posted on YouTube, of the six-day trip from the Nevada desert here to AirVenture.
"We picked up people along the way," Trent said. "We picked up guys from Idaho, Utah, and Arizona, and ended up as a flight of, I think, 10 at one point. Might have been 11. It was a pretty cool adventure.
"This is kind of our yearly gathering to get all the guys together and just fly low and slow across the country, out to Oshkosh," he said.
Even though the Kitfox has already grown into what Trent describes as his "dream plane," more changes are on the way. Plans are to upgrade the engine to a turbocharged Rotax 915, a change that should dramatically improve performance at the 8,000-plus foot density altitudes he often flies at. The change will require a completely new firewall forward configuration, new propeller, new cowling, and potentially a new windshield. A few changes to the panel are also part of the effort.
The plan for the trip home from Oshkosh is less ambitious than the trip here, although, according to Trent, it will still be low and slow.
Sours: https://www.eaa.org/airventure/eaa-airventure-news-and-multimedia/eaa-airventure-news/eaa-airventure-oshkosh/07-28-2018-from-flying-skeptic-to-aviation-video-star
Builders Love Vertical Power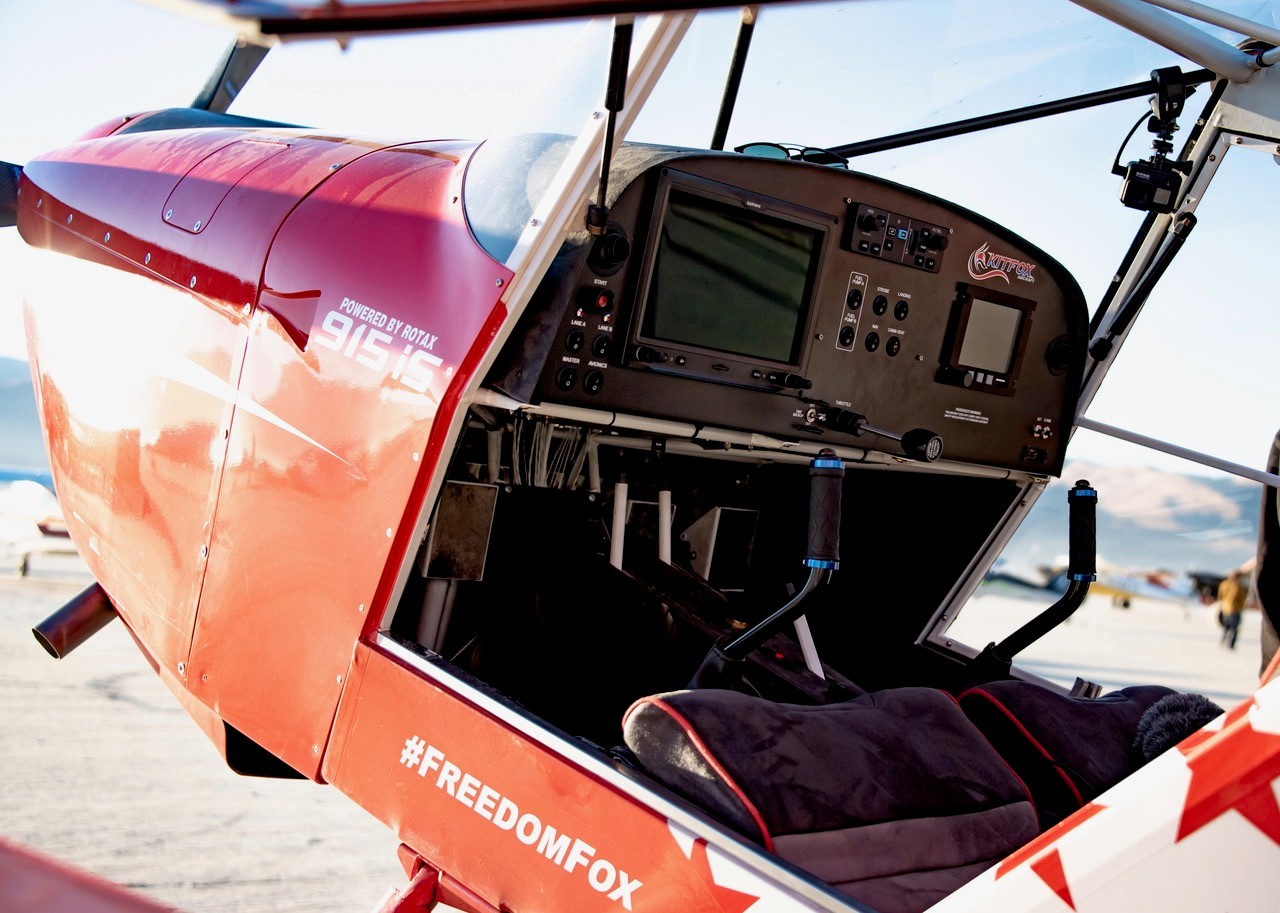 Trent Palmer is a drone pilot in the film industry by trade and passionate aviator at heart. It was his career as a UAV pilot that pushed him into general aviation when the FAA made a requirement in 2014 that all commercial unmanned aircraft pilots get a minimum of a private pilot rating to fly UAVs for hire. At the time Trent was terrified of heights and flying but through the process of his flight training he found a love for manned aviation that he could not hold back. He has been making videos of his backcountry adventures to bring others along through his YouTube channel for the past year in an effort to share his experiences with others and in hopes of promoting general aviation as a whole.
Trent's aircraft, a 1997 Series 5 Kitfox appropriately named the "FreedomFox" due to its patriotic color scheme has transformed into quite a different aircraft than the one Trent first bought in early 2015. In the latest overhaul Trent took his plane to a new level with a new power plant, the brand new turbocharged and fuel injected 915iS engine from Rotax, along with the engine the plane received all new avionics from Garmin and Stock Flight Systems, all powered by the Vertical Power VP-X Sport. He now has an extremely capable and comfortable backcountry aircraft with all the features of the highest end avionics suites available and a clean panel thanks to the VP-X solid state breaker system.
Vertical Power teamed up with Trent on his latest build to showcase how clean and advanced of a panel can be achieved with the integration of the Vertical Power system, and how many additional features are available through the system. You can see more about Trent's build on his YouTube build series here: https://www.youtube.com/playlist?list=PL6JekVPw0E8DRvIlTm-796SS11FloS5X9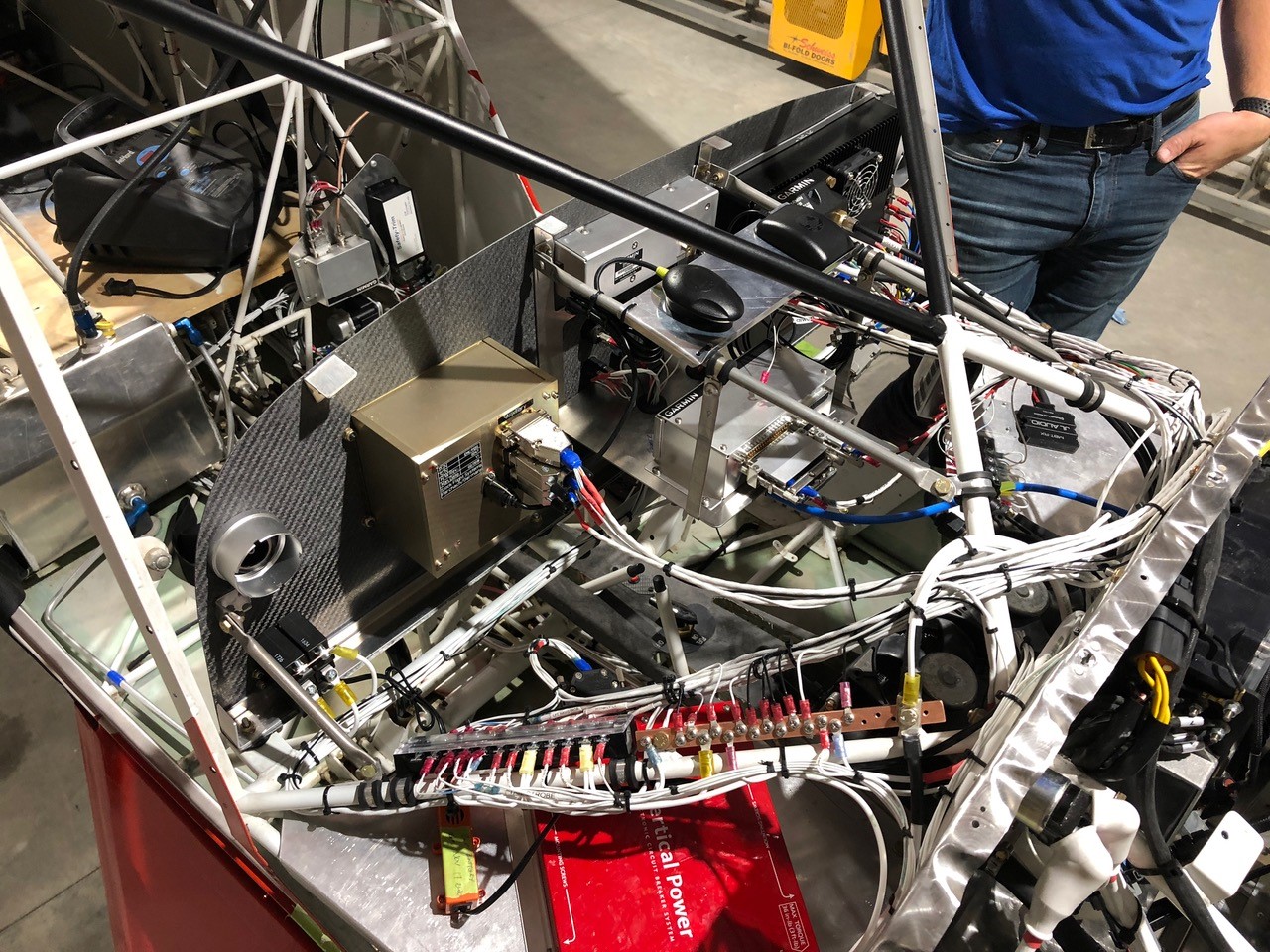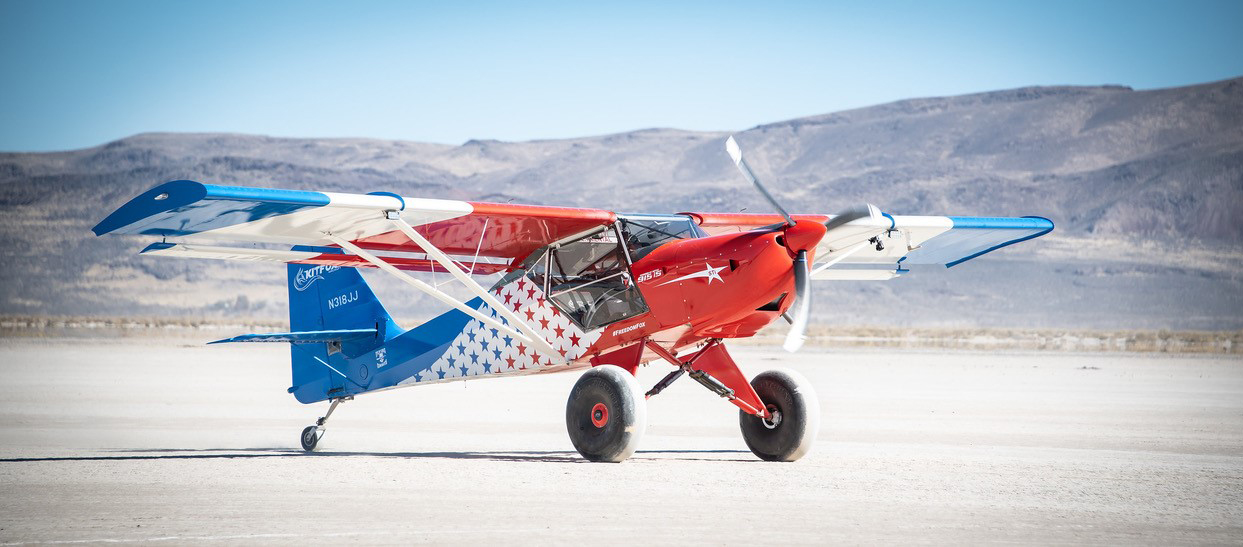 Sours: https://verticalpower.com/index.php/news/builder-spotlight/83-trent-palmer
Trent Palmer comes to our focus today for the content he posts. In fact, he posts videos of him playing planes and drones on YouTube. Likewise, he managed to gain a  huge online following on his social media accounts.
Moreover, he always warns his viewers about the dangers of being a pilot. Furthermore, back in 2018, one of his close friends was involved in a plane crash. Thankfully, his friend Nick survived the crash but, as the Vlogger explained it was a traumatic experience. Anyway, here are ten facts about Palmer down below!
| | |
| --- | --- |
| Name | Trent Palmer |
| Birthday | The Late 1980s |
| Age | Early 30s |
| Gender | Male |
| Nationality | American |
| Ethnicity | White |
| Profession | Vlogger |
| Net Worth | $500 Thousand Approx |
| Salary | $80 Thousand Approx |
| Married/Single | Married |
| Wife | Hailey Palmer |
| Instagram | @trentonpalmer |
| Youtube | Trent Palmer |
| Facebook | @PilotTrentPalmer |
10 Facts on Trent Palmer
Trest Palmer (born in the late 1980s) is a well-known YouTuber and his contents about planes. Moreover, the vlogger belongs to the White ethnicity and holds an American nationality. As for his age, he's around the early 30s.
Furthermore, Trent holds an impressive amount of wealth. Likewise, as of 2020, the vlogger owns an approximated net worth of $500 thousand. 
What's more, he works as a drone pilot. And a drone pilot's average salary starts at $100 thousand and the peak was is estimated to be around $200 thousand.
Similarly, he also draws his income through other means. In fact, his YouTube account draws around $80 thousand annually.
Moreover, he owns a couple of planes and cars as well as an electric cycle. And right now, he owns a FoxKit private air-plane. However, the info on his houses remains hidden for now.
What's more, he bought his FoxKit back when the plane model was plentiful. Interestingly, he bought the plane under $40 thousand. But now, the same model costs around $95 thousand.
Furthermore, he gained a huge following in his social media accounts. In fact, his Instagram currently holds 55.8k followers.
Moving on to his personal life, he is a married man. In fact, he tied the knot with the love of his life, Hailey Palmer.
However, he and his wife are yet to be parents. Moreover, they seem to be waiting for the best moment to welcome their child.
Lastly, the talented drone pilot stands at an impressive height. Likewise, he stays fit and in great shape. But, Palmer's actual height and weight remain under review for now.
Sours: https://www.wiki.ng/en/wiki/trent-palmer-86922
Idaho Adventures Part 3 - Some good Flying, Fishing and Camping
.
Palmer pilot trent
.
Fly in fishing for brown trout
.
Now discussing:
.
646
647
648
649
650